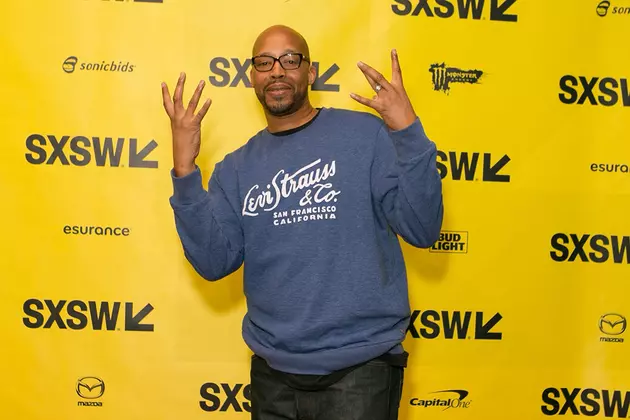 Warren G Is Releasing a Documentary on the History of G-Funk
Mindy Best, Getty Images
The iconic rapper from the West coast just previewed a historic film about California's early age rap scene.
Warren G is well respected within hip-hop and music as a whole. According to Billboard, the legendary MC and a few others released a documentary at Texas' SXSW Music Festival based on Los Angeles' well-known psychedelic-funk scene during the early 1990's. The name of the documentary is called G-Funk and it was directed and produced by Warren G and Karam Gill.
The foundation of the film brings it back to when a new genre of hip-hip was created by the Westside through samples from classic funk records and mixing them with hardcore, gangster rap bars, according to Billboard. This is a sound that was transformed into G-Funk or what they also called Parliament-Funkadelic and the movement ended up taking over the entire West coast. Warren plays the center of the entire film as he narrates about the hardships West coast rap went through and how it contributed to the growth from a $600 million industry to being valued at $10 billion today.
"Parliament-Funkadelic and all the other groups that contributed to psychedelic funk, it was a lifestyle for us," Warren G, the rapper/producer said. "We couldn't go nowhere without it: at picnics, at our homes, on the bus going to football games, everywhere we went. It was just around me my whole life."
The film also touches base on Warren G playing a huge role in the creation of Dr. Dre's The Chronic and contributing to the success of Snoop Doggs's career during his Doggystyle album days. The iconic MC also had his hand in a lot with Death Row Records and dealing with Suge Knight.
Last year, Warren G closed out his 2016 with a tour where he teamed up with a few West coast legends. The Puff Puff Pass Tour featured him, Snoop Dogg, DJ Quik, Bone Thugs-n-Harmony, and Tha Dog Pound.
7 Rappers With Twins or Triplets