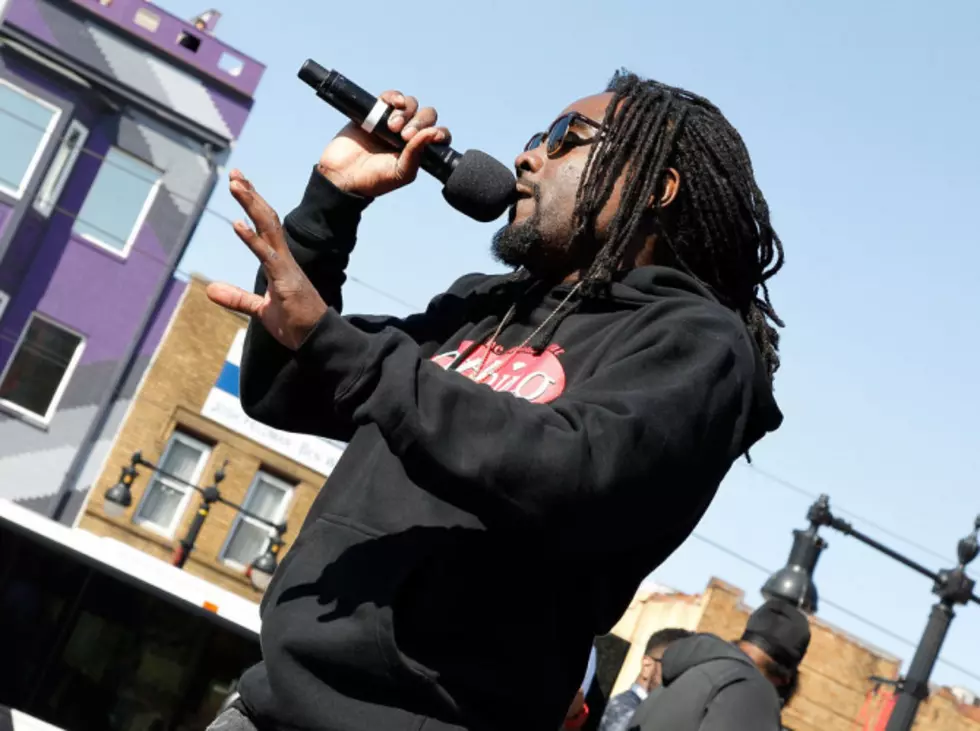 Wale Speaks at Baltimore High School, Marches With Students to City Hall
Getty Image
Wale and Rev. Jamal Bryant were at Fredrick Douglas High School in Baltimore today to speak to the student body. FOX 5 DC WTTG was there to capture the moment. Today was the first day back at school for students since the protests ignited the city on fire Monday evening (April 27) after the funeral of Freddie Gray.
"We need each other" Wale said. "We need our community leaders to come step forward and we need these kids to understand that somebody believes in them. I believe in them, Jamal believes in them and there's a lot of people in this community that believe in these kids."
The DC native spoke to students about his own experiences with the police, "I've been harassed by police. I get it. I'm here to listen first and foremost - I want to know exactly what the problem is because I'm y'all neighbor. I'm D.C. but I hurt like y'all hurt. I see what's going on."
Wale went on: "These are the young leaders of tomorrow. They have to look in the mirror and see something better than what they're being perceived as on TV. Even if it's gonna take me, or whoever, to come down here and talk to them and give them some energy and let 'em know that that's not how I see them, that's not how we see them, that's not how the good people of Washington D.C. see them."
Following the talk he marched along with the students to city hall.
Watch the videos from the visit below.
After the death of Gray on April 19 in the custody of police, violent protests swept over Baltimore this afternoon over. Demonstrators dismantled police cars, broke into stores and wreaked havoc over the city, all as a result of the young man, who's life is said to have been taken by police. Hip-hop had a lot to say on social media. The day after the riot many Baltimore citizens helped public workers clean up the city.
Donald Trump weighed in and, unsurprisingly, ruffled feathers with his comments. Taking to Twitter to voice his opinion, Trump pointed the finger at Obama and deemed all those protesting in the streets of Baltimore as "thugs." Meek Mill and Waka Flocka had some words for the billionaire.