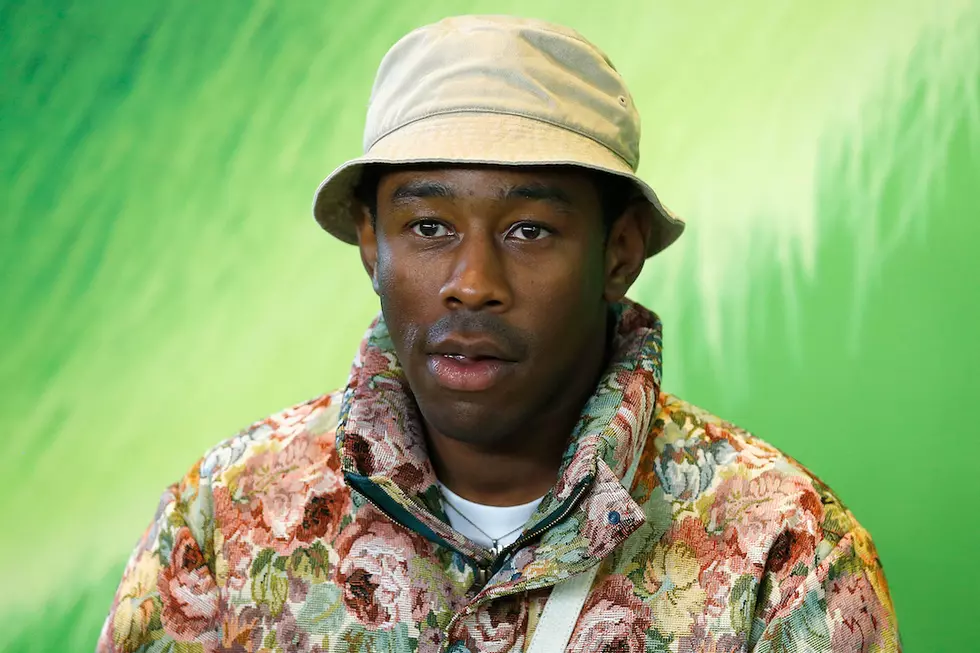 Fans Launch Petition to Remove Tyler, The Creator U.K. Ban
John Lamparski, Getty Images
The petition, created by Sam Roberts, is demanding that the U.K. Parliament lift the ban against Tyler. Apparently, the rapper was banned because of his controversial lyrics on his 2011 debut album Goblin. As of Friday (April 19), the petition has over 1800 signatures.
The petition states that Tyler's lyrics were "clearly intended as adult humor [and] hasn't incited violence," adding that "the artist has shown overwhelming growth since the record's release."
As for the petition, it has garnered over 1,800 signatures, so far. The goal is to obtain 10,000 signatures in order for the government to respond to the petition. If it reaches 100,000 signatures, the matter will be up for debate in the Parliament.
Back in June 2015, Tyler had to cancel several shows in the U.K. after he was notified of the ban. His then-manager, Christian Clancy, posted a message to explain why.
"Tyler has been banned from entering the UK for somewhere between 3 to 5 years per a letter from the secretary of state for the home department of the united kingdom," he wrote in part. "The letter specifically cites lyrics he wrote 6-7 years ago for his albums [Bastard] and [Goblin] – the type of lyrics he hasn't written since. Highlights from the letter include that his work "encourages violence and intolerance of homosexuality" and "fosters hatred with views thats seek to provoke others to terrorist acts."
The U.K. Home Office also released a statement explaining their decision. It read: "Coming to the UK is a privilege, and we expect those who come here to respect our shared values. The Home Secretary has the power to exclude an individual if she considers that his or her presence in the UK is not conducive to the public good or if their exclusion is justified on public policy grounds."
The petition is currently open and will close on May 16.
See Photos of Tyler, The Creator's Different Looks Over the Years