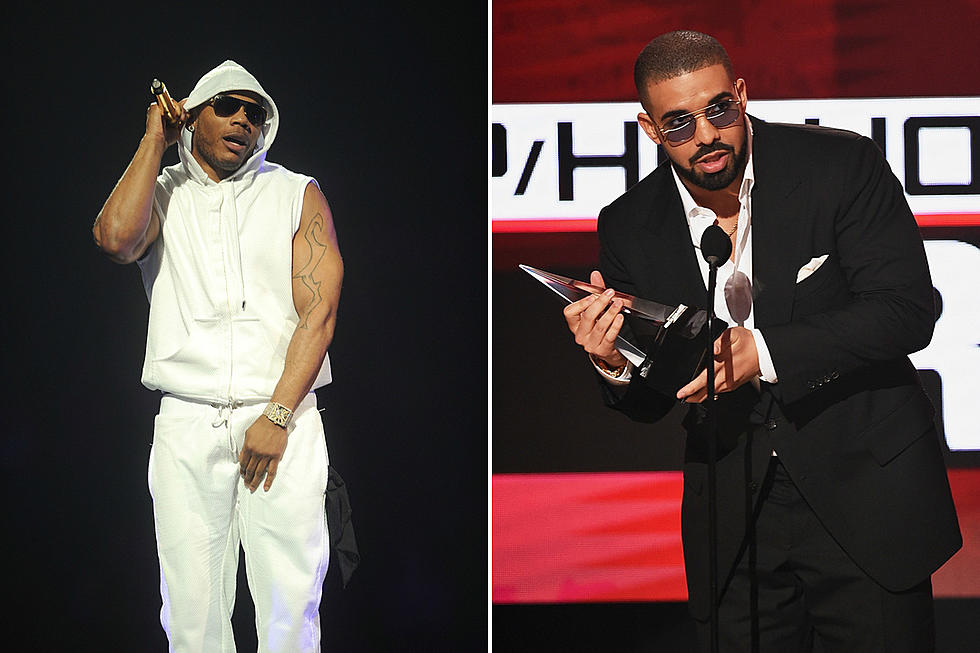 Twitter War Erupts Over Whether or Not Nelly Gave Birth to Drake
Brad Barket / Kevin Winter, Getty Images (2)
Twitter has been on fire today (Jan. 17) thanks to a discussion about the careers of Nelly and Drake. The comparison developed due to both men's penchant for the sing-song rap style. You can see what people are saying in the gallery above.
Much of the debate focused on whether Nelly's success opened up a lane for an artist like Drake. The pro-Nelly side argued that it clearly did while the pro-Drake crowd downplayed the impact on Drizzy's career. There was also lots of arguments about who was more successful. Nelly's defenders pointed to his incredible run in the early 2000s as well as his Country Grammar LP becoming the ninth rap album to be certified diamond. Drake's supporters used the relative brevity of Nelly's run along with Drake's sustained years of dominance as evidence of him having the superior run in the music industry.
The Nelly vs. Drake debate continues to rage on, so there's plenty of time for you to jump into the debate. As for Drake, he's more focused on getting things in line for his upcoming tour of Europe. The Toronto rapper had to reschedule some dates due to a few production setbacks.
"We would like to inform you that shows on the 'Boy Meets World Tour' in Amsterdam, London, Glasgow are being moved to new dates," Drake's management said in a statement. "Drake wanted to create a special experience for fans in Europe and the UK so he has added some incredible new features to an already specular production. Unfortunately due to unforeseen production setbacks it will need a little more time to be ready. Drake can't wait to see all his fans so he can deliver an amazing and memorable experience."
Drake's Glasgow shows, which were originally slated for Jan. 25 and Jan. 26, will now take place on March 22 and 23. His Jan. 28 show in London has also been moved to March 20.