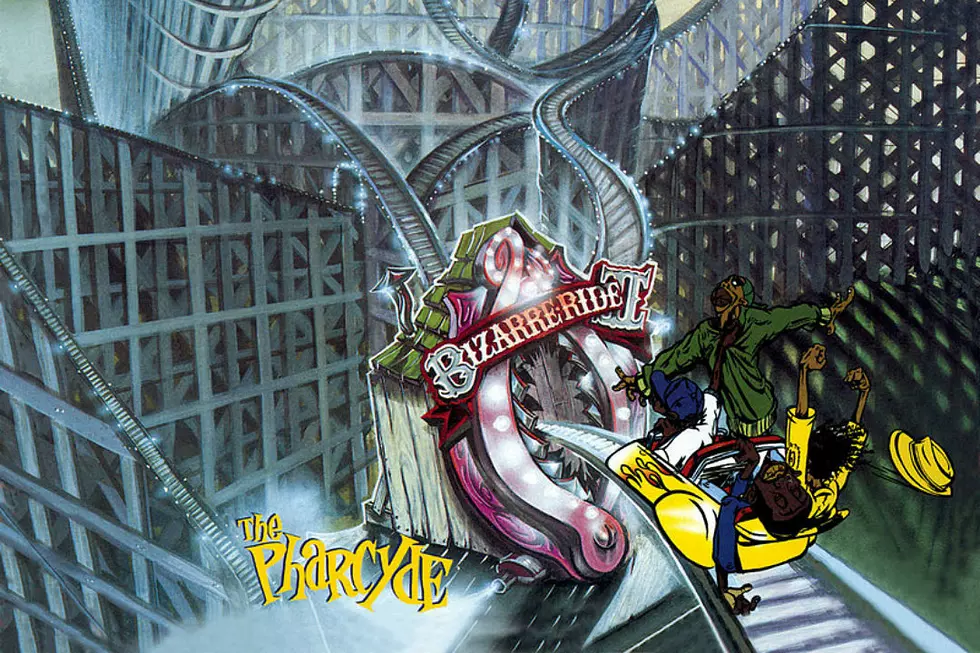 The Pharcyde Drop 'Bizarre Ride II the Pharcyde' Album – Today in Hip-Hop
Delicious Vinyl
On this day, Nov. 24, in hip-hop history...
1992: Late 1980s to early 1990s rap was thing of beauty. It birthed a number of solo and group acts from all regions doing things their way. Before there were any clear cut regions to hip-hop (West Coast g-funk vs. East Coast mafioso), crews like alternative hip-hop's The Pharcyde could prosper by balancing in between it all. On Nov. 24, 1992, the four-man posse, made up of Imani, Slimkid3, Bootie Brown and Fatlip, came together and dropped their debut album, Bizarre Ride II the Pharcyde.
Released under Delicious Vinyl Records, the debut album had themes of comical jazz and was considered a breath of fresh air on California's airwaves during a time when N.W.A and gangsta rap was just starting to take over. The LP was preceded by the single, "Ya Mama," but the biggest hit off the album was the J-Swift produced track, "Passin' Me By." The old-school vibe and storytelling aspect of puppy love lost was an automatic hit for the group. "Passin' Me By" peaked at No. 1 on the Hot Rap Singles and No. 52 on the Billboard Hot 100. The memorable beat of the song would go on to be recycled for Joe's 2000 single, "Stutter," and the opening verse by Bootie Brown has since been sampled by GoldLink on his 2014 song, "Hip-Hop Interlude."
As a whole, Bizarre Ride II the Pharcyde peaked at No. 75 on the Billboard 200 in 1993, but would go on to be appreciated by hip-hop heads long after its release. The fun, jazzy LP is a time marker in the genre's individualism, a characteristic that becomes can be sometimes lost in the cluttered soundscope. In 2017, the group released a deluxe version of the beloved album for its 25th anniversary.
8 Motivational Quotes From Legendary Rap Icons