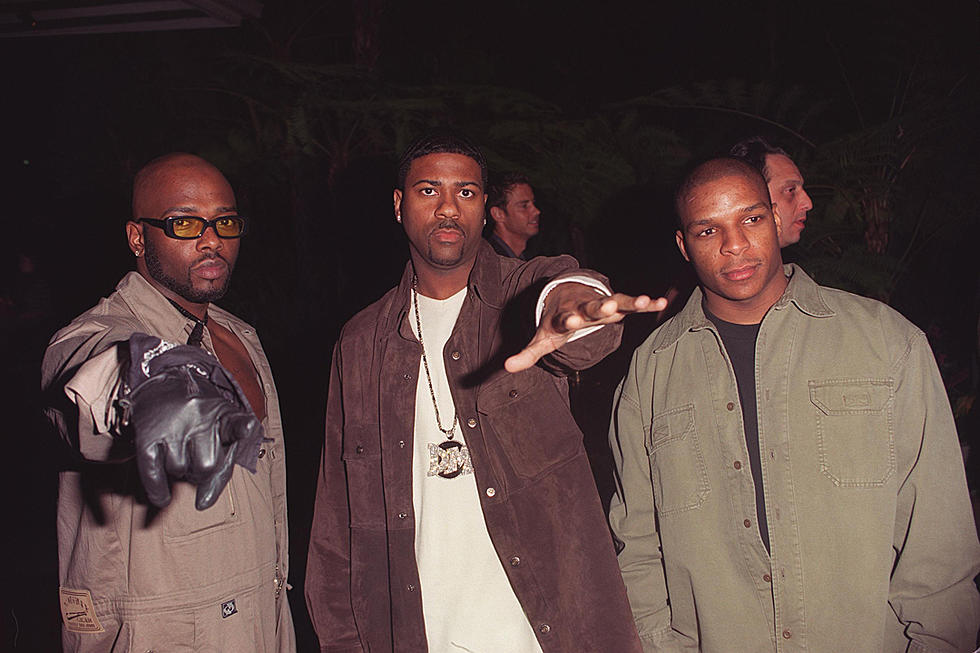 Naughty by Nature Win Best Rap Album for 'Poverty's Paradise' at 1996 Grammy Awards – Today in Hip-Hop
Dan Callister, Getty Images
On this day, Feb. 28, in hip-hop history...
1996: New Jersey trio Naughty by Nature made history at the 1996 Grammy Awards, becoming the first rap group to win the honor of Best Rap Album and land on a list that would soon be populated by legends.
Naughty by Nature were already an established act before they earned the award. Three friends, Treach, Vin Rock and DJ Kay Gee, scored multiple hits, like 1991's "O.P.P." and "Hip Hop Hooray," effectively turning the crew into a household name. The album that may have meant the most for their careers, critically, was their fourth. Poverty's Paradise dropped around the mid-point of Naughty By Nature's career, and reached No. 3 on the Billboard 200.
The album earned them a Grammy nomination for Best Rap Album in 1996, the first year of the award's existence. Primed to make history, the trio knew that a win would mean a lot for their career, and hip-hop at large.
See 65 Hip-Hop Albums Turning 20 in 2019