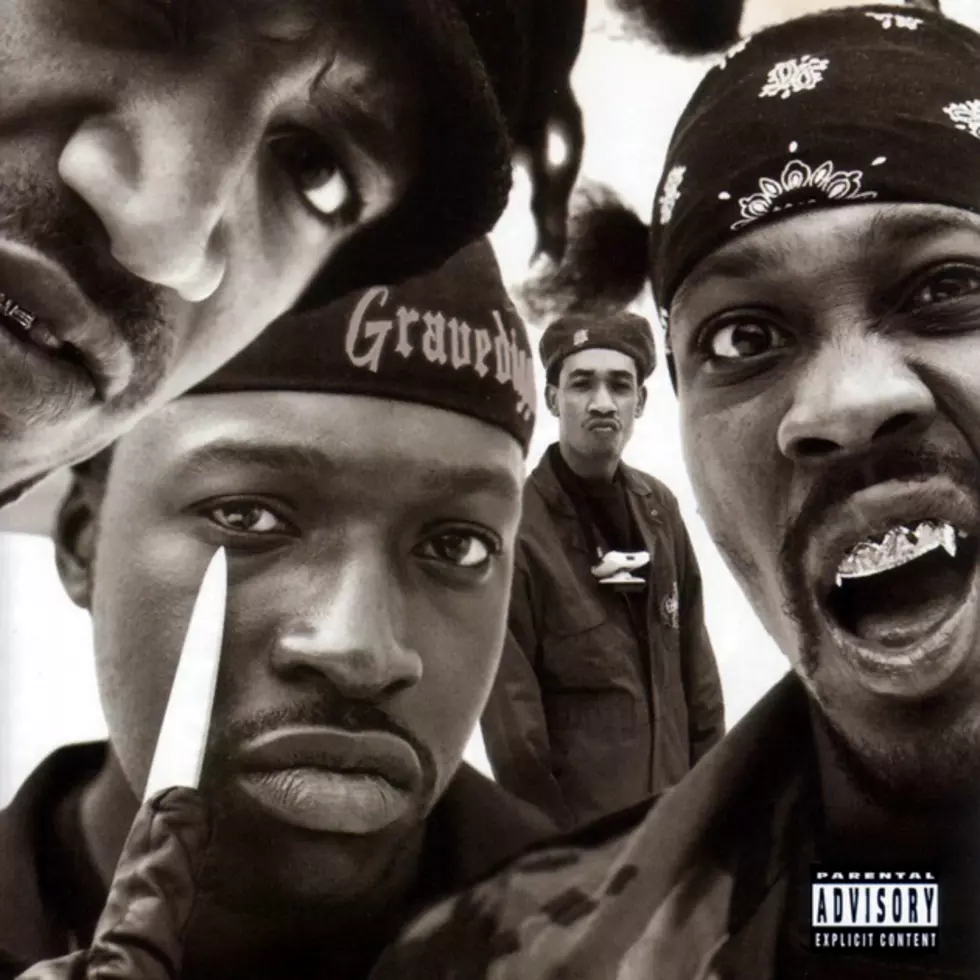 Gravediggaz Drop '6 Feet Deep' Album: Today in Hip-Hop
Island/PolyGram Records
1994: While not the first group to combine Halloween imagery and hip-hop, Gravediggaz effectively invented a new subgenre of rap with the release of their debut, 6 Feet Deep, in the summer of 1994. Dubbed "horrorcore" by fans and critics, Gravediggaz brand of hip-hop was ultra-violent obsessed with guts and gore and had a biting satirical edge to it that made their music more than a memorable novelty in hip-hop history. Their debut album, 6 Feet Deep, featured supernatural imagery and relied heavily on shock spawning classic songs like "Diary Of A Madman, "1-800-Suicide," and "Nowhere to Run, Nowhere to Hide."
One of rap's first supergroups, Gravediggaz brought together of a collection of MCs and producers from some of hip-hop's most seminal acts. The group consisted of "The Undertaker" (Prince Paul of Stetasonic and producer of De La Soul), "The RZArector" (The RZA from Wu-Tang Clan), "The Grym Reaper" (Too Poetic) and "The Gatekeeper" (Frukwan of Stetasonic). The group came together in the summer of 1994 in large part because the freedom to work on solo projects after the The RZA negotiated Wu-Tang's legendary deal with Loud Records a year prior.
After the album's initial title, Niggamortis, proved too much of hard sell to American audiences, 6 Feet Deep, which arrived on Aug. 9, 1994, went on to become one of the most seminal albums in the genre of horrorcore. Although, the album only produced one Billboard Top 100 hit, "Diary of a Madman," the significance of the album extends to this day.
Gravediggaz influence can be heard through artists like Insane Clown Posse, Tech N9ne, D12, Cage, Necro and the Three 6 Mafia. After 6 Feet Deep, Gravediggaz released two more albums and a few EPs before breaking up for good after the death of member Too Poetic in 2001. 6 Feet Deep still remains one of the most beloved horrorcore albums in hip-hop history.
Here's the Ultimate Guide to Rappers With Acronyms in Their Name