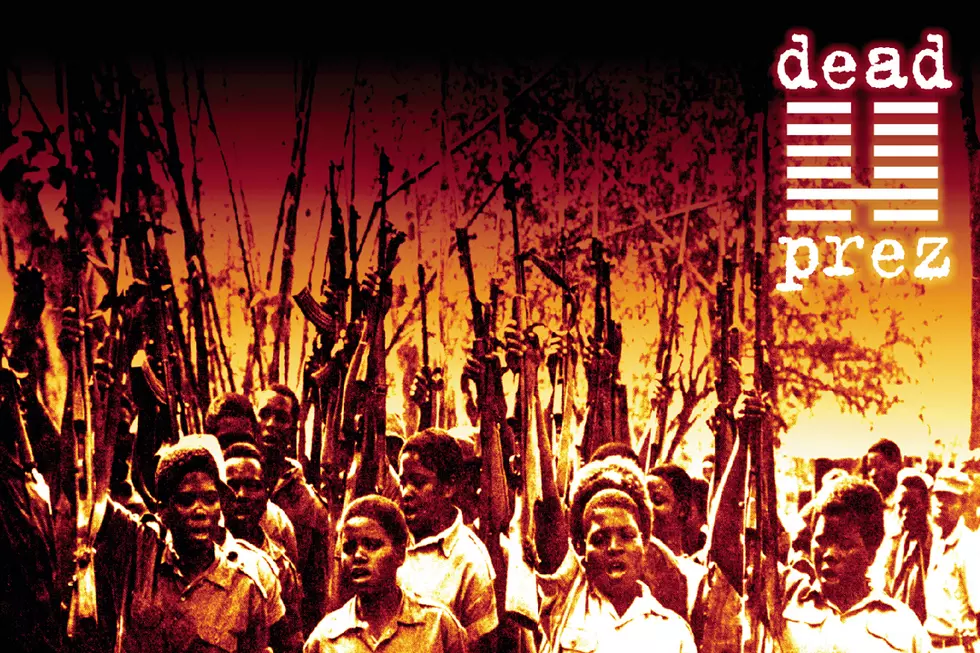 Today in Hip-Hop: Dead Prez Release 'Let's Get Free'
Loud Records
On this day, March 14, in hip-hop history...
2000: Dead Prez, some of hip-hop's most radical minds, drop their debut album.
The rap duo Dead Prez is composed of stic.man and M1, two friends who met during their time as students at Florida Agricultural and Mechanical University (FAMU) in 1996. Bonding over music and their radical political ideologies, they began to make music, leading to a deal with Loud Records that was brokered by Brand Nubian's Lord Jamar. Their first release on the label was their debut album Lets Get Free in 2000, which immediately established them as one of the most politically-charged group of their time.
Lets Get Free was punctuated by the single "Hip-Hop," the song that would go on to summarize the group's stance. The track centered around black liberation and the powers that be manipulating hip-hop. M-1's verse reference uniting and uprising with other black people: "Two soldiers head of the pack/Matter fact, who got the gat?/And where my army at?/Rather attack than not react." Stic.man has the most memorable lyrics on the song which gets quoted most often by fans and critics alike. "Who shot Biggie Smalls, if we don't get them, they gon' get us all/I'm down for running up on them crackers in their city hall," he rapped, seeking answers to one of hip-hop's biggest mysteries.
Lets Get Free peaked at No. 22 on the Billboard Top R&B/Hip-Hop albums chart, and was their most popular album. The aggression and focus on black militant principles, healthy eating, and love were very unique, then and now.
See 60 Hip-Hop Albums Turning 20 in 2018