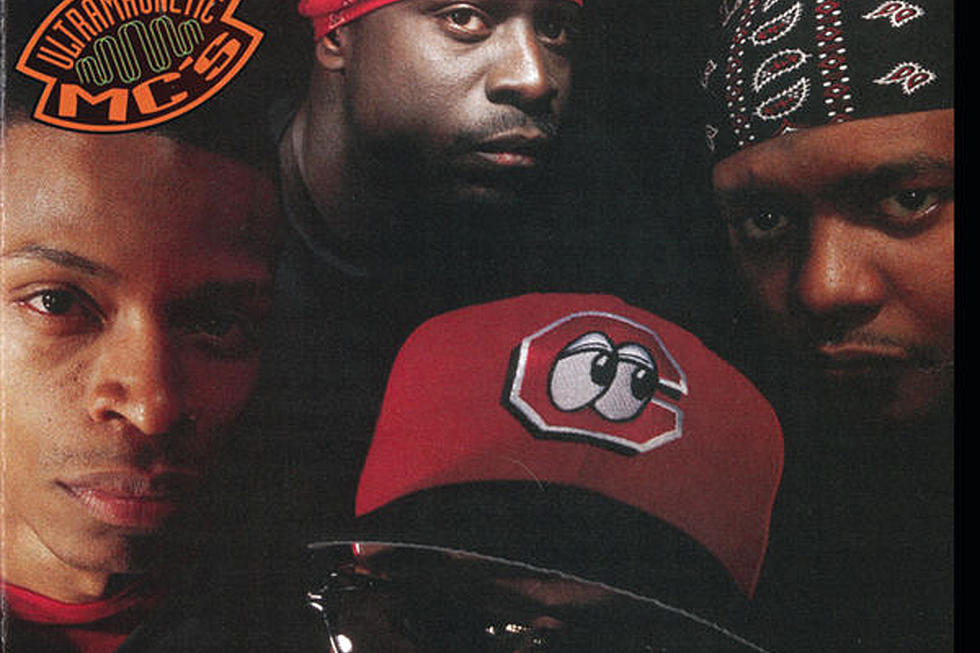 Ultramagnetic MCs Drop 'The Four Horsemen' Album: Today in Hip-Hop
Wild Pitch Records
On this day, Aug. 10, in hip-hop history...
1993: On Aug. 10, 1993 Bronx-based hip-hop group Ultramagnetic MC's released their third studio album, The Four Horsemen.
Formed in 1984, the Ultramagnetic MC's spent years in the bubbling, underground hip-hop scene before they popped in 1988 with their debut, Critical Breakdown followed by Funk Your Head Up in 1992. Both strong releases, Kool Keith, Ced Gee, TR Love and Moe Love introduced the hip-hop world to the "chopped and screwed" form of sampling and became known for their futuristic sound. But 1993's The Four Horsemen was a turning point in the group's career.
The science fiction and baseball themed LP boasts production credits from longtime collaborator Godfather Don. It was the Don who steered the guys into incorporating a jazzier style in their raps, sampling James Brown's "Bring It Up (Hipster's Avenue)" on their single, "See the Man on the Street." With most of the fourteen songs on the album being one-time live versions, fans and critics of the crew had a mixed response to the style change.
Sadly, with things get rocky in the group, The Four Horsemen would prove to be the last release from Kool Keith, Ced Gee, TR Love and Moe Love until their reunion in 2006.
Here's the Ultimate Guide to Rappers With Acronyms in Their Name