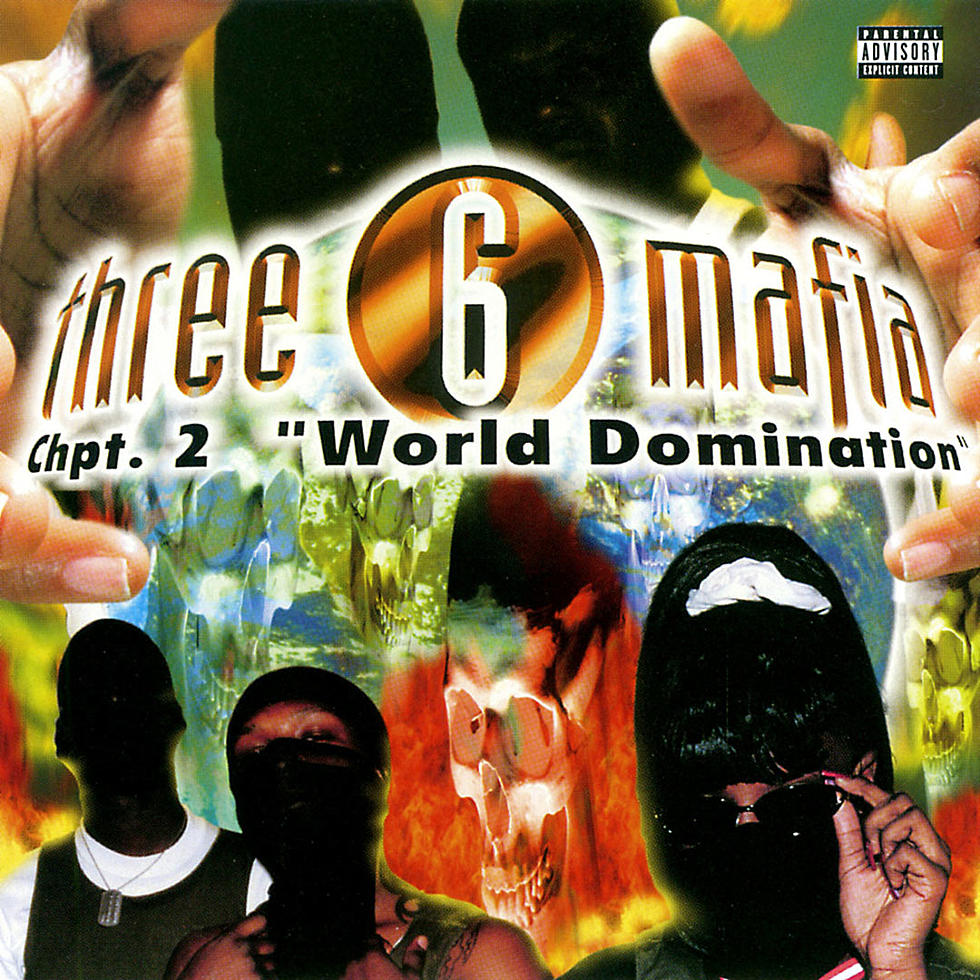 Three 6 Mafia Drop 'Chapter 2: World Domination' Album: Today in Hip-Hop
Hypnotize Minds Productions
On this day, Nov. 4, in hip-hop history...
1997: It's been 20 years to the day since Three 6 Mafia released their third album, Chapter 2: World Domination. This specific project, their first for Relativity, shows a turning point for the group, as they made the transition from dark, gritty hip-hop to a sound more appealing to the masses.
Chapter 2: World Domination includes tracks featuring everyone from Three 6 Mafia's prime. Koopsta Knicca, Lord Infamous, DJ Paul, Juicy J, Gangsta Boo and Crunchy Black were all able to support the verses of whoever was in the booth with them, following up with their own distinct tones and cadences throughout.
"Hit a Muthafucka," "Tear da Club Up '97," "Late Night Tip" and "3-6 in the Morning" stood out amongst the project's other 18 songs, with the latter giving fans vibes reminiscent of their highly popular album Chapter 1: The End. By July 9, Chapter 2 went gold, serving as Three 6 Mafia's first RIAA-certified album. The album went on to peak at No. 40 on the Billboard 200 by Nov. 22, remaining a mainstay on the charts for 29 weeks straight.
Here's the Ultimate Guide to Rappers With Acronyms in Their Name