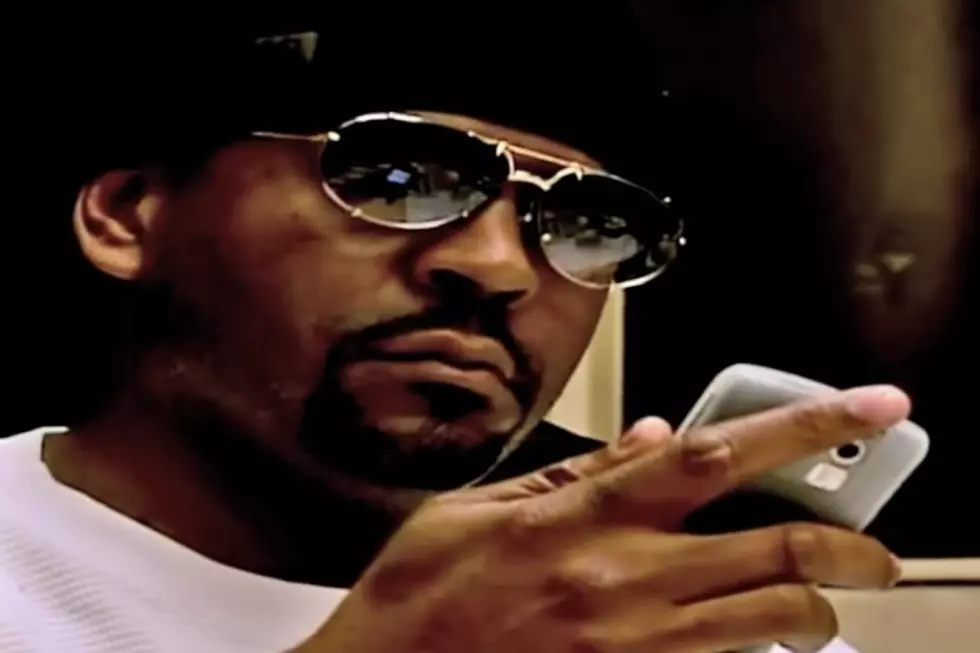 Today in Hip-Hop: R.I.P. Shakir Stewart (April 12, 1974 – Nov. 1, 2008)
Mark Malek Adam via YouTube
On this day, Nov. 1, in hip-hop history...
2008: Shakir Stewart was promoted to Executive Vice President of Def Jam Recordings, just a few months prior to his untimely death on Nov. 1.
The former music executive was found dead from a self-inflicted gunshot wound in his home that Saturday. The 34-year-old had made a name for himself as a Def Jam A&R for several years, signing notable rap acts such as Rick Ross and Young Jeezy. Stewart also signed Ciara during his four-year career at LaFace Records in the early 2000s.
Shakir's fiancée, Michelle Rivers, stated he "was in deep pain and largely suffering in silence" in the weeks leading up to his death. "It is difficult to express or explain in words what led to the tragic occurrence on Saturday. Over the past several weeks, Shakir's behavior was inconsistent with the man we all know and love... Please remember Shakir for who he was ... a wonderful father, partner, son and friend."
Shortly after, Def Jam released a statement in memory of the Oakland, Calif. native. "L.A. Reid and all of us at Island Def Jam Music Group are deeply saddened by the passing of our dear friend and colleague Shakir Stewart. Shakir was an amazing man, in every sense of the word. A truly incredible friend and father who was an inspiration to not only our artists and employees, but to his family and the many people who had the privilege of counting him as a friend," it read.
Rest in power, Shakir Stewart.
See 20 Hip-Hop Albums Turning 10 in 2017