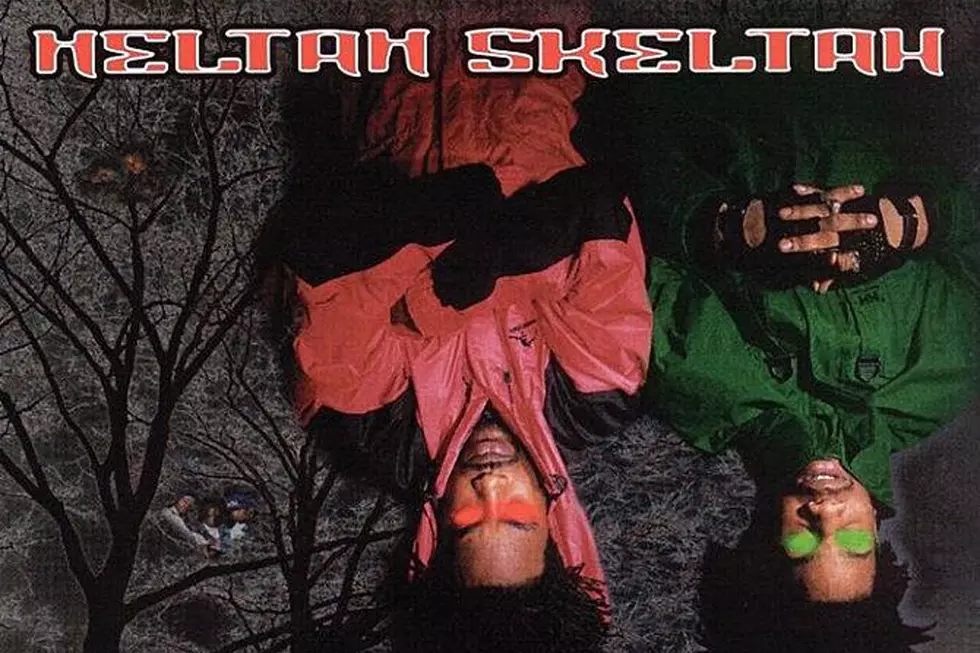 Today in Hip-Hop: Heltah Skeltah Drop 'Nocturnal'
Duck Down Records/Priority Records
On this day, June 18, in hip-hop history...
1996: Brooklyn duo Heltah Skeltah—consisting of Rock and Ruck of Boot Camp Clik—showed their hand with their 1996 debut album, Nocturnal.
As a straight forward street record, the Duck Down Records signees traded verses about New York life and incorporated their West Indian cultures in the mix. Heltah Skeltah enlisted a host of producers the likes Buckshot Lord Jamar and E-Swift to accomplish the haunting beats that accompanied their flows. Though the album barely broke the Billboard Hot 100, the biggest single off the LP, "Leflaur Leflah Eshkoshka," made the duo an underground sensation for a short amount of time.
Trying to prove their success wasn't just a flash in the pan, Heltah Skeltah followed up their debut with Magnum Force in 1998 but due to subpar sales and reception, the guys parted ways shortly after. Ruck, who you may now know as Sean Price, and Rock got back into music together, dropping a new album, D.I.R.T., in 2008.
Here's the Ultimate Guide to Rappers With Acronyms in Their Name