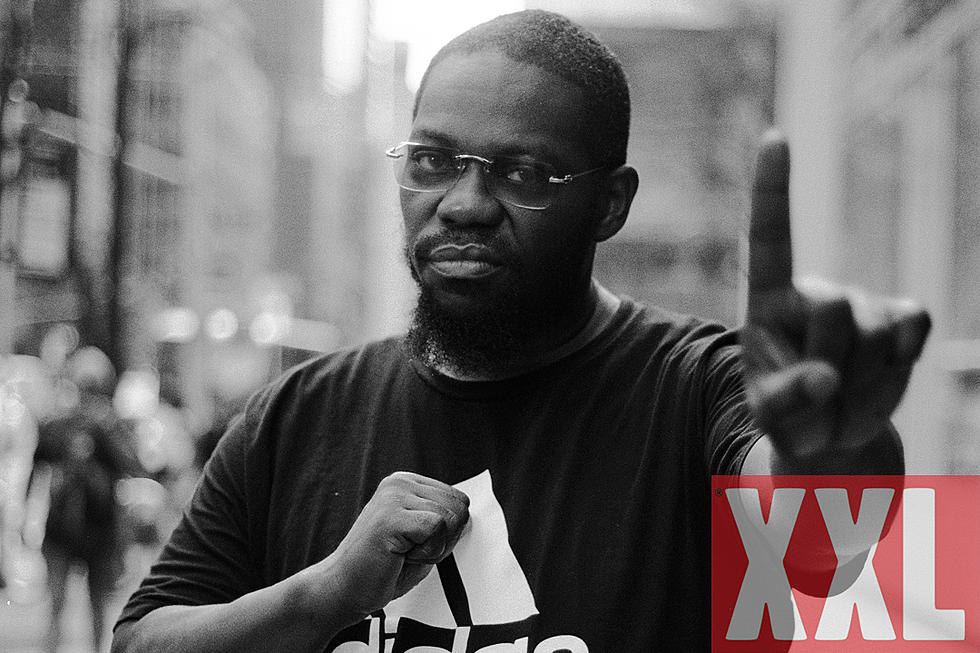 Beanie Sigel Shot in New Jersey – Today in Hip-Hop
Michael Fequiere for XXL
On this day, Dec. 5, in hip-hop history...
2014: Beanie Sigel's usual day of dropping his kids off at school almost turned deadly in 2014.
The rapper's attorney, Fortunato Perri, Jr., confirmed the Philadelphia rap legend was coming home after leaving his children at school when he was shot in the early hours of Dec. 5, 2014. The incident marked Beans' second time being shot in less than 10 years.
According to NBC's local Philadelphia outlet, the shooting took place outside of Beans' home on the 800 block of Spruce Avenue in Pleasantville, N.J. The bullet that struck the rapper entered through his stomach and exited his back. He was taken to the hospital a short while later, where he was listed in critical condition. Police believed that Beanie might have been an unintended target.
In January of 2015, just a bit over a month after the shooting, TMZ reported that, try as they might, doctors were unable to save one of Beans' bullet-fragment-riddled lungs, and had to remove it during surgery.
Despite the shooting, Beanie Sigel has managed to bounce back, even if it was hard to get used to the way his rap voice sounded without one of his lungs. Months later, at the JAY-Z's B-Sides Tidal concert in May 2015, Beans rejoined Freeway and Hov onstage to perform some of their biggest hits from Roc-A-Fella Records' heyday.
Beans was back, but rapping without one of his lungs had altered his delivery, and it was something that took time for him to get used to. That's a transition he spoke on when XXL interviewed him in September of 2016. "I think I'm like 80 percent," he said at the time. Luckily, his bars remained intact.
"Lyrically, the lyrics never going nowhere," Beans continued. "My 80 percent is better than these niggas 150 percent. The lyrics never went anywhere. I was just in my feelings about how my voice is sounding. I wasn't worried about the bars. I got that shit on a string. That ain't never going no where because I know I got a gift. Some dudes talented, some dudes gifted. When you got a gift you don't have to work on that. You got to practice or work on your talent. When you're gifted I feel like A.I., 'Practice, you talking about practice?' I've been through too much in life for my lyrics not to be come off the way it do and who I am as a man and my character. I'm going to give you that every day, all day."
For a time, Beanie Sigel was down, but he's been up ever since. Salute.
See 11 Rappers Who Were Shot While They Were in the Spotlight