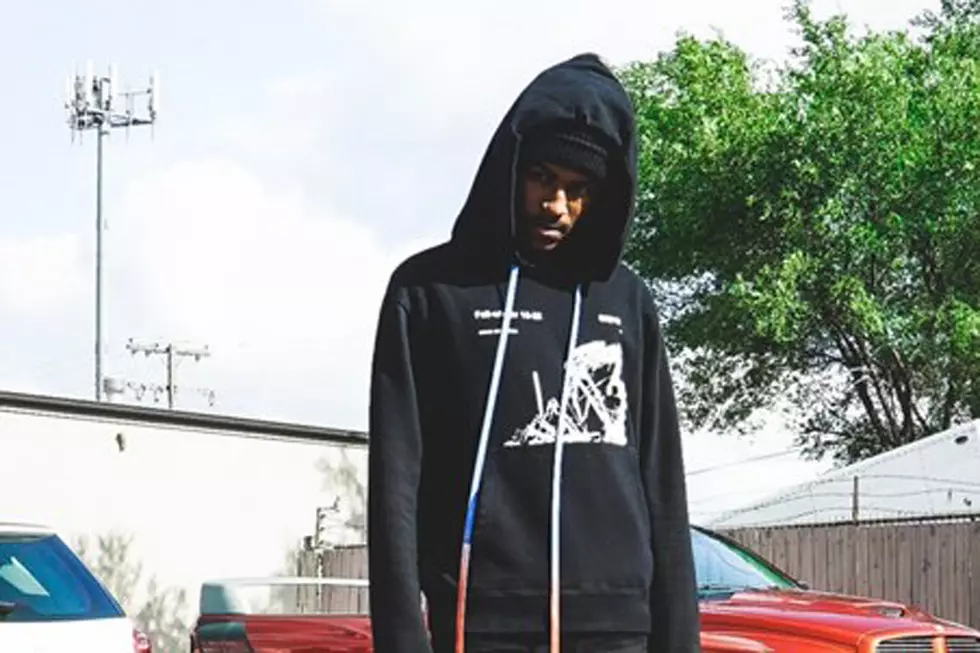 The Break Presents: Teejayx6
Jimmy Whisperz
Right now, hip-hop is packed with unique acts, regardless of what folks say at your local barbershop. Detroit has been producing sounds and styles that are the city's own, and 18-year-old Teejayx6 is no exception. Led to rapping last year by his brother Kasher Quon (his counterpart on the viral track "Dynamic Duo"), Teejayx6 was already known in the city for swiping and an array of scams, which included scoring discounts on furniture and bills. His now unmistakable style, which sounds  like someone more interested in sharing scam tips than rhyming on beat, came to fruition via one of his early songs, titled "Blowed Freestyle."
Teejayx6 started to go up three months ago, with his song "Profiles" heating up and reaching 824,000 views on YouTube. This kicked off a run of sorts, into the raucous and funny "Dynamic Duo" followed by "Dark Web," Teejayx6's biggest song by far, which racked up 1.6 million YouTube views in a month.
With his buzz up and his profile rising fast, the rapper spoke to XXL for The Break.
I grew up listening to: "Lil Wayne, Chief Keef, the whole Chicago wave. It was different, especially Lil Wayne, he was just completely different than everybody, with the Auto-Tune, the double cup of lean, all that shit. The interviews—he was so disrespectful."
My style's been compared to: "They compare me to Blueface, but they can't really compare me to nobody else, Nobody else talks the same shit I talk about. The only thing that they can compare me to [is Blueface's] offbeat [flow]. They not comparing me to the lyrics. Really, I got my own genre of rap."
My standout records to date have been: "'Dark Web,' 'Swipe Story' and 'Dynamic Duo.'"
My most slept-on song is: "This song called '352PM'. It's on this mixtape called Fraudulent Activity. That shit is fire."
My standout moments to date have been: "Even getting to this point. I didn't even expect none of this shit, bro."
Most people don't know: "I got a baby on the way. The due date is in March."
I'm going to blow up because: "For one, it's different. Two, my videos about to be so crazy. They not about to be just dudes in a circle, guns, smoking, showing money. It's not about to be that. Even though I'm from Detroit and that's what everybody do, I'm not 'bout to do that. I'm 'bout to be doing [crazy]-ass shit in my videos."
I'm going to be the next: "To create the next genre for the world."
Read 10 Wild Stories That Took Place During Hip-Hop Tours