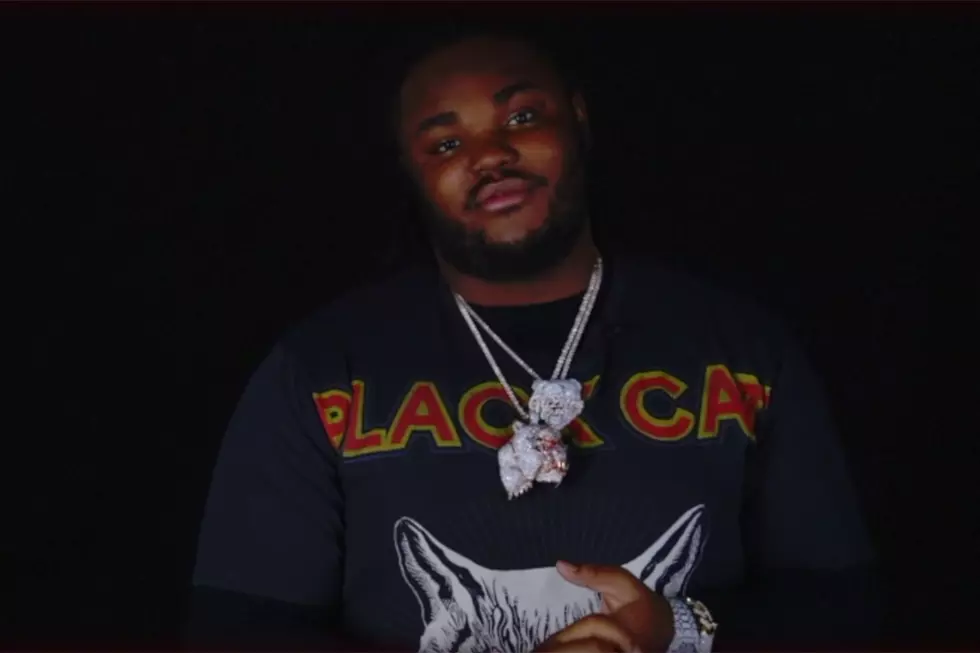 Tee Grizzley's Pitch for 2018 XXL Freshman
XXL
Before the 2018 XXL Freshman class will be revealed this summer, the Freshman hopefuls are here to show and prove why they deserve a spot in this year's class. The 10th Spot voting has officially launched, which means hip-hop's rising newcomers are vying for a spot on the 2018 XXL Freshman cover.
While Detroit is bursting with dynamic up and comers, Tee Grizzley stands out. Since hitting the rap scene with his breakout single "First Day Out" in 2016, the rapper's continually flaunted tight, street-oriented lyricism and an underrated knack for melody. With a cosign from Jay-Z, a critically acclaimed debut project and millions of SoundCloud streams and his Activated album on the way, nothing can stop Tee's rise.
Now that you've watched his pitch below, it's time to vote. The 2018 XXL Freshman 10th Spot will run for one week. This is where the public gets the chance to vote an artist into the XXL Freshman Class. Go here to make your vote count for your favorite artist.
Once you've voted, head over to XXL's YouTube page to take a look back at the 2017 XXL Freshman Class, which featured A Boogie Wit Da Hoodie, Aminé, Kap G, Kamaiyah, Kyle, Madeintyo, Playboi Carti, PnB Rock, Ugly God and 10th spot winner XXXTentacion.
See Every XXL Freshman Cover Over the Years