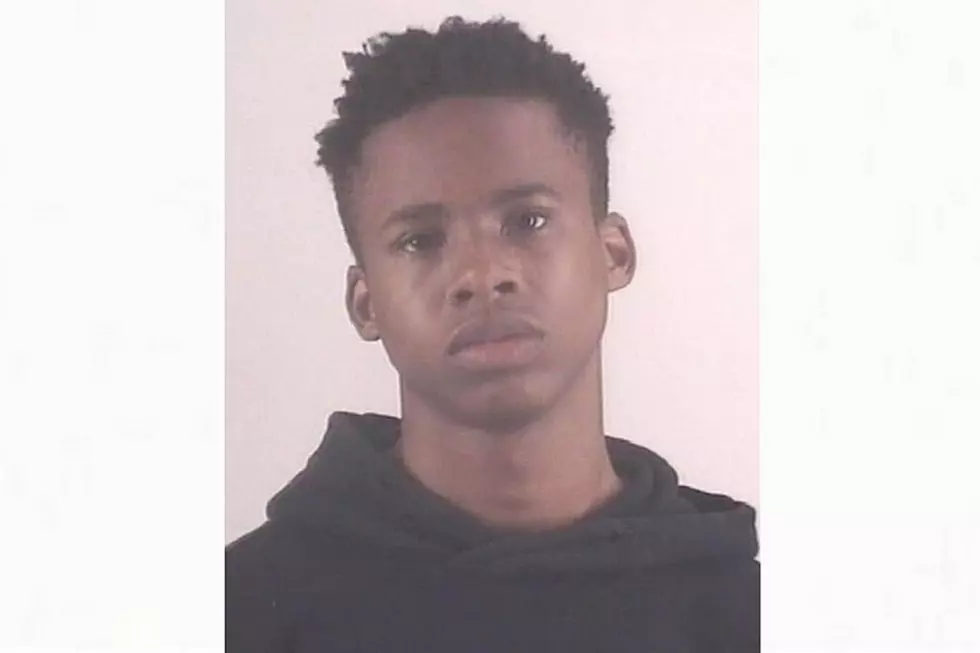 Tay-K Sued for Allegedly Beating 65-Year-Old Man While Running From Police: Report
Tarrant County Sheriff's Office
Tay-K, who is currently awaiting the start of his capital murder trial, is reportedly facing more legal trouble. This time, the rapper is being sued for allegedly attacking a 65-year-old man.
On Friday (May 3), the Fort Worth Star-Telegram reported that Tay-K is facing a lawsuit from an elderly man who claims the rhymer, who was 16 at the time, beat him while running from the police in May 2017.
Owney "Skip" Pepe and his wife, Barbara Pepe, filed their lawsuit against the 18-year-old rapper today. In the suit, Pepe claims he was walking in Cravens Park near his Arlington, Texas home on May 25, 2017, when Tay-K, born Taymor Travon McIntyre, approached him from behind with a gun and demanded his wallet.
"McIntyre then savagely beat the defenseless 65-year-old, leaving him unconscious with multiple broken bones and [a] brain bleed," the lawsuit alleges. "McIntyre dragged Mr. Pepe's body off the trail and left him for dead in the woods."
Prior to the attack on Pepe, Tay-K allegedly fatally shot photographer Mark Anthony Saldivar during a robbery in San Antonio, Texas in April 2017.
Pepe contends that Tay-K and other parties involved capitalized off his beating as well as the other alleged attacks with new music and other recordings. The lawsuit cites Tay-K's 2017 hit, "The Race," as an example.
"These Defendants chose to financially profit from McIntyre's violent crimes and take money for themselves from the sale of his music that otherwise would be available to compensate McIntyre's victims," the lawsuit states.
Tay-K, who Texas prosecutors say tried to form his own jail gang called Rug-Rats while behind bars, was apprehended on murder and aggravated robbery charges in New Jersey on June 30, 2017. His aggravated robbery charge is connected to his alleged attack on Pepe.
The artist remains in custody at Tarrant County Jail in Texas as he awaits the start of trial on a capital murder charge in the fatal shooting of 21-year-old Ethan Walker and wounding of his roommate, Zachary Beloate, during a home robbery in July 2016.
See 22 Hip-Hop-Related Police Raids