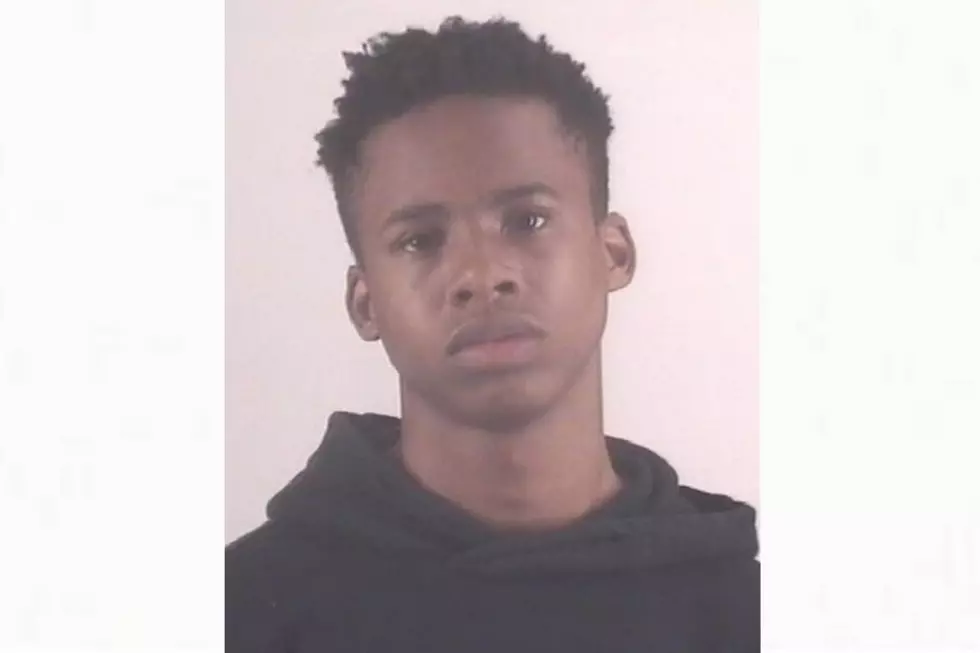 Tay-K Moved to Solitary Confinement in Maximum-Security Jail
Tarrant County Sheriff's Office
Tay-K was recently transferred from Tarrant County Jail in Texas to the maximum-security Lon Evans Corrections Center, where he is being held in solitary confinement, the Fort Worth Star-Telegram reported Tuesday (Aug. 14).
The move took place after a sheriff's deputy reportedly discovered a cell phone and a charger hidden in a white sock and tucked into Tay-K's underwear during a pat-down. This earned the teenager a third-degree felony charge of possessing a prohibited item inside a correctional facility, as previously reported.
Officials told the Star-Telagram that they were already planning to transfer Tay-K due to an earlier altercation with an inmate. At the new facility, he is being held in solitary for 23 hours per day and is allowed one hour for gym. He was denied bond in March.
The rapper born Taymor Travon McIntyre, who turned 18 in June, faces capital murder and aggravated robbery charges for his alleged role in a July 2016 home invasion in Mansfield, Texas that left 21-year-old Ethan Walker dead of a gunshot wound.
Tay-K infamously cut off his ankle monitor in June 2016 while on pre-trial house arrest for those charges and released his viral hit "The Race" while on the run. The song was certified platinum in January and earned the rapper public support from celebrities including Childish Gambino and T.I., as well as a record deal.
He picked up additional charges, including another count of capital murder, as a fugitive. Tay-K also stands accused of fatally shooting a 23-year-old photographer in San Antonio and robbing a 65-year-old man in Arlington, Texas. Both incidents took place before the teenager's eventual arrest in New Jersey in June 2017.
Tay-K was sued for wrongful death in June by the mother of the man fatally shot in San Antonio. He also faces lawsuits filed by Walker's family members and a survivor of the home invasion that left Walker dead.
Despite the Mansfield, Texas crime in question taking place when Tay-K was a minor, he will face trial as an adult. An accomplice in the incident described by prosecutors as the robbery's "mastermind" was recently sentenced to 20 years in prison.
See 22 Hip-Hop-Related Police Raids