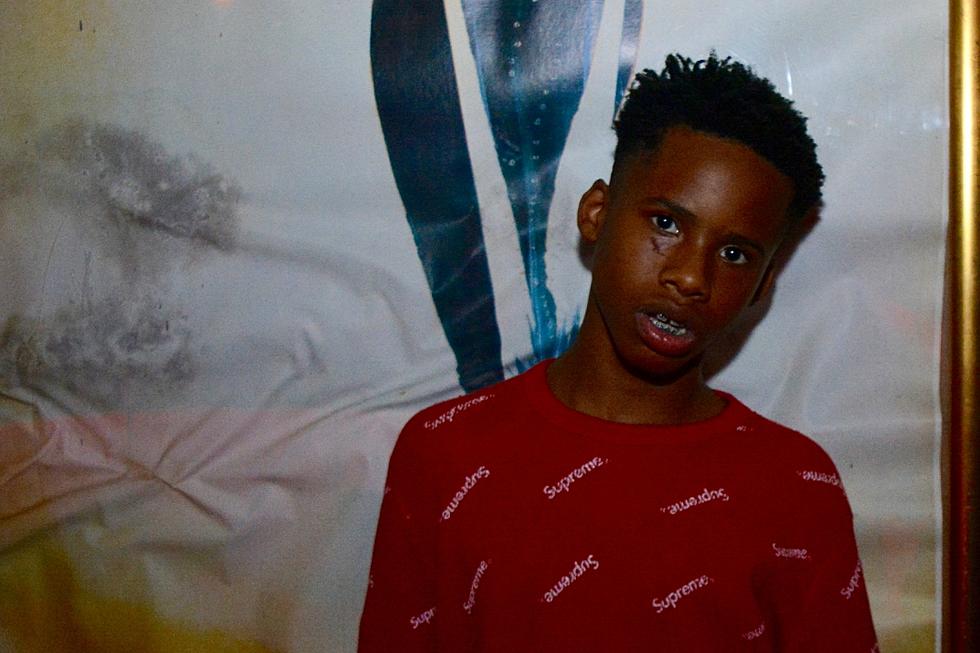 Tay-K's "Pretty Blonde" Accomplice in Capital Murder Case Sentenced to 20 Years in Prison
Brandon Smith
One of Tay-K's accomplices in the home robbery and murder of 21-year-old Ethan Walker has been sentenced to 20 years in prison after being found guilty by a jury on delinquent charges of capital murder and aggravated robbery on Friday (Feb. 23).
This makes Tay-K's case more complicated, with lawyers asserting that the unnamed girl was the mastermind behind the invasion that eventually led to Walker being shot and killed. While her name and photo has not been revealed because she was 17 years old at the time of the incident, she has been described as a "petite, pretty blonde."
The girl allegedly enlisted several teenagers and adults to rob the house of a boy she was "romantically involved" with according to the Star-Telegram. Walker, a friend of the boy's, was apparently at the wrong place at the wrong time when the attempted robbery went sour. Both Walker and his friend were shot, but only the friend (the target of the invasion) survived.
"We would have been more comfortable with 40, but given the fact that she's been out on a [electronic] monitor this whole time, we were relieved it wasn't probation," said Walker's mother, Roberta Walker, of the sentence.
Tay-K, real name Taymore McIntyre, was one of the three juveniles and four adults arrested for the deadly home invasion in July 2016. The 17-year-old became infamous when he and a second juvenile suspect cut off their ankle monitors and fled while awaiting their certification hearings, then released a hit single "The Race" inspired by his experience of fleeing police.
The four adults accused in the robbery and murder also await their own trials, although prosecutors have reached a deal with one of them. According to court documents, 21-year-old Megan Holt will testify truthfully against her co-defendants in exchange for her capital murder charge being waved.
See New Music Releases for February 2018