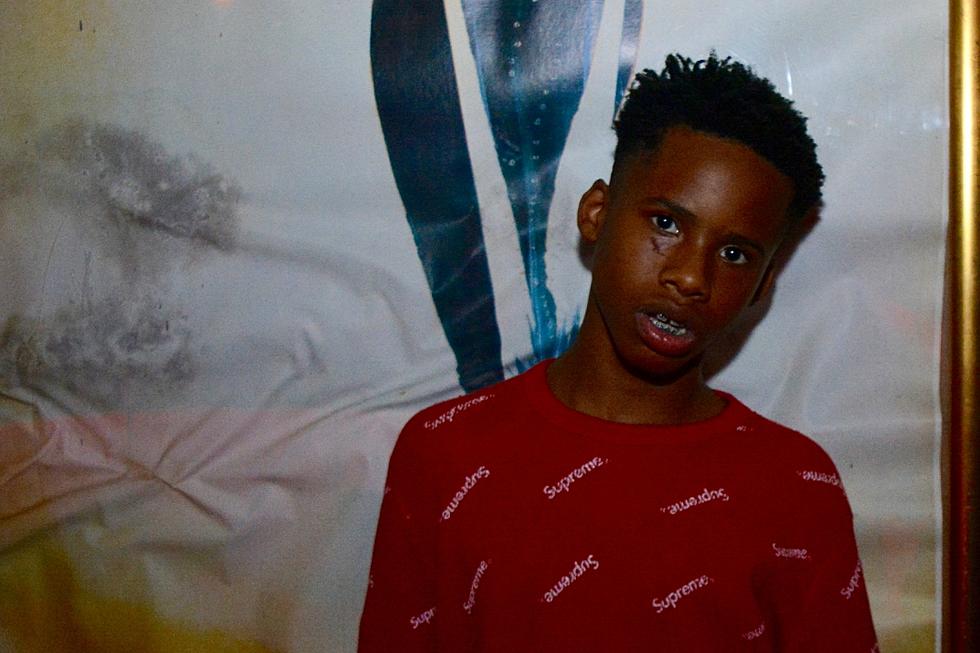 Tay-K Denied Bond, Judge Cites Disdain for the Law After Rapper Bragged About Crimes on "The Race"
Brandon Smith
Rapper Tay-K will stay behind bars after his request for bond was denied by a judge on Thursday (March 8).
According to a report from the Fort Worth Star-Telegram, defense attorneys Jeff Kearney and Reagan Wynn were seeking a reasonable bond for the rapper in the capital murder case. Instead, State District Judge Wayne Salvant gave Tay-K an earful as he explained his concerns about the rapper being "glorified" for allegedly committing heinous crimes.
Among the judge's problems with Tay-K is the rapper's hit song, "The Race." Judge Salvant said he was troubled by the fact that Tay-K created the song which brags about his current situation and being on the run. The judge also was bothered by the video for the song, which features the young rapper flashing a 9mm handgun and posing next to a wanted poster of himself.
"I don't know how many people are supposed to die and I don't know why we... as a country seem to glorify bad acts by putting out records and videos and people are following in this," Salvant said.
"It's my understanding that people throughout this country have 'Free Tay-K signs up or "goto" funds to fund his defense and this court has a problem with that," he added. "I don't know what this country has become when people can go out and allegedly commit heinous crimes and be glorified for it."
While a bond wasn't granted, Tay-K's father, Kevin Beverly and his maternal uncle, Jewral McIntyre, testified in court, assuring they would keep an eye on Tay-K should he be released.
Beverly claimed to have made arrangements to lease in home in Fort Worth, Texas, where his family and Jewral would live. Jewral, who is a retired military man said he would be willing to move from Tampa, Fla. to Fort Worth to watch after his nephew.
The judge also asked the defense attorneys to appeal his ruling, saying, "I would want somebody a lot smarter than me to make that decision then I think it would be on their head and not my head" should Tay-K commit another crime if released.
Judge Salvant requested that the defense submit a report showing Tay-K's financial status so he could set an appropriate bond should he be mandated to. It was revealed the rapper's record deal with Classic 88 earned him around $600,000 to $700,000.
See New Music Releases for March 2018