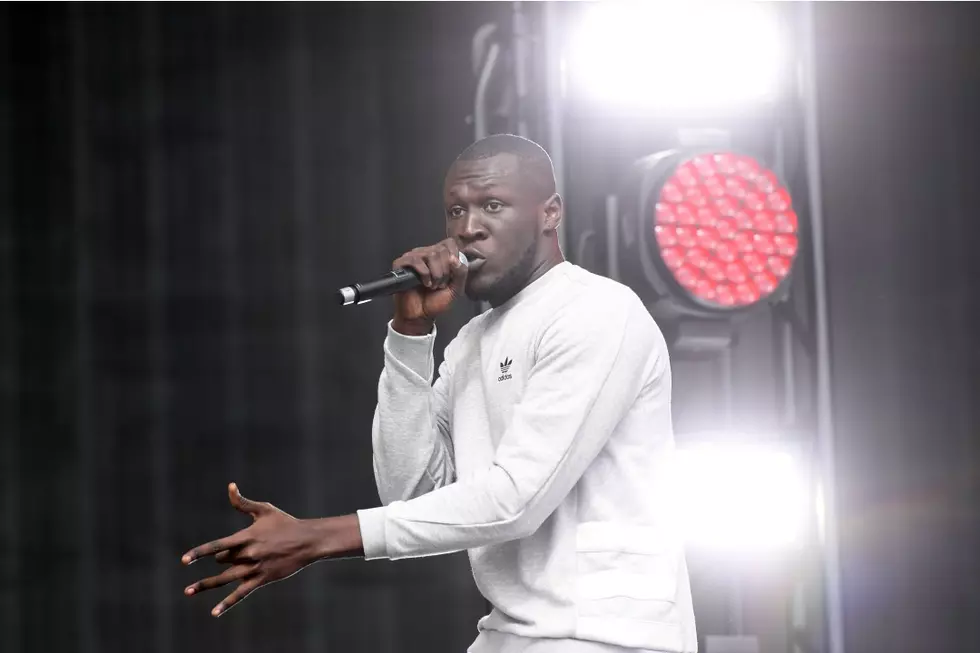 Stormzy's 'Gang Signs & Prayer' Album Hits No. 1 on U.K. Charts
Stuart C. Wilson, Getty Images
Congratulations are in order as Stormzy's Gang Signs & Prayer is No. 1 on the U.K. charts. The British artist's debut album landed the top spot with combined sales of 69,000 units.
Stormzy also made a bit of history as Gang Signs & Prayer had the most first-week streams for a No. 1 album in the U.K. The grime rapper was able to top the first-week streams of streaming giants Drake and Justin Bieber.
"It hasn't sunk in yet," Stormzy told OfficialCharts.com. "Honestly, I wish I could take every person who bought and streamed the album out with me, have dinner with them, dedicate a whole night to them. I don't take your support for granted. I can't thank you enough."
Stormzy's success in the sales department is a great accomplishment, but he was most concerned with what he accomplished creatively on the LP. Ahead of its release, he spoke about the importance of the album in his career arc.
"This is the moment that I have been waiting for my whole life," Stormzy said of his album. "I am now ready to certify my position as a credible artist and someone who is here for the long run."
If you have not already, check out Stormzy's new album Gang Signs & Prayer via this link. Make sure to watch his performance of "Shape of You" with singer-songwriter Ed Sheeran at the 2017 BRIT Awards too.
20 of Your Favorite Rappers Naming Their Favorite Rappers