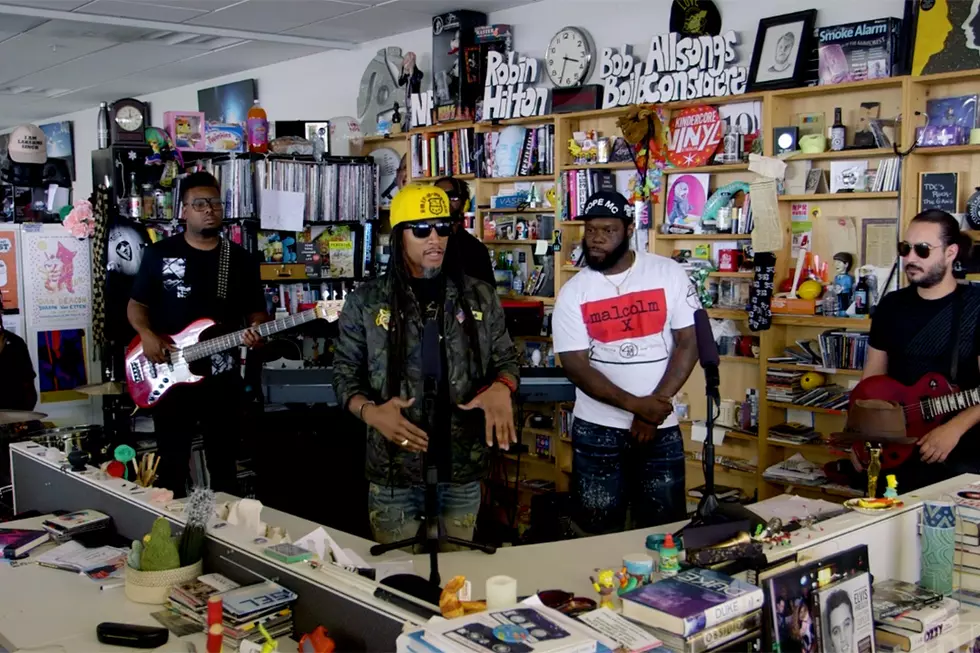 Smif-N-Wessun Tiny Desk Concert: Watch Performance of "Bucktown" and More
NPR
Hip-hop has once again taken over NPR's Tiny Desk Concert series, this time, with legendary duo Smif-N-Wessun stopping by on Monday (Sept. 17) to perform a few of their songs.
Backed by the Black Alley band, Tek and Steele kicked off their set with the classic song "Bucktown." An ode to Brooklyn, the duo and the band slowed the track a bit, giving it a more jazzy feel as they spit their bars. Smif-N-Wessun then followed it up with "Stand Strong," another record from their debut album, Dah Shinin'.
Before getting into "Stand Strong," Steele discussed the difference between playing with a live band. "It's always different for us to perform with a live band. It does something spiritual when you hear the music that you used to performing over and over—it's pretty much sampled from live instrumentation—so when you get an opportunity to express your version on it, you kind of can channel what these guys were feeling."
Smif-N-Wessun wrapped up their set with their new single, "One Time," which is produced by 9th Wonder and The Soul Council. The song appears on the duo's upcoming album, The All. The album will serve as their first full-length release since 2011's Monumental with Pete Rock.
Check out Smif-N-Wessun's NPR Tiny Desk Concert below.
See 60 Hip-Hop Albums Turning 20 in 2018