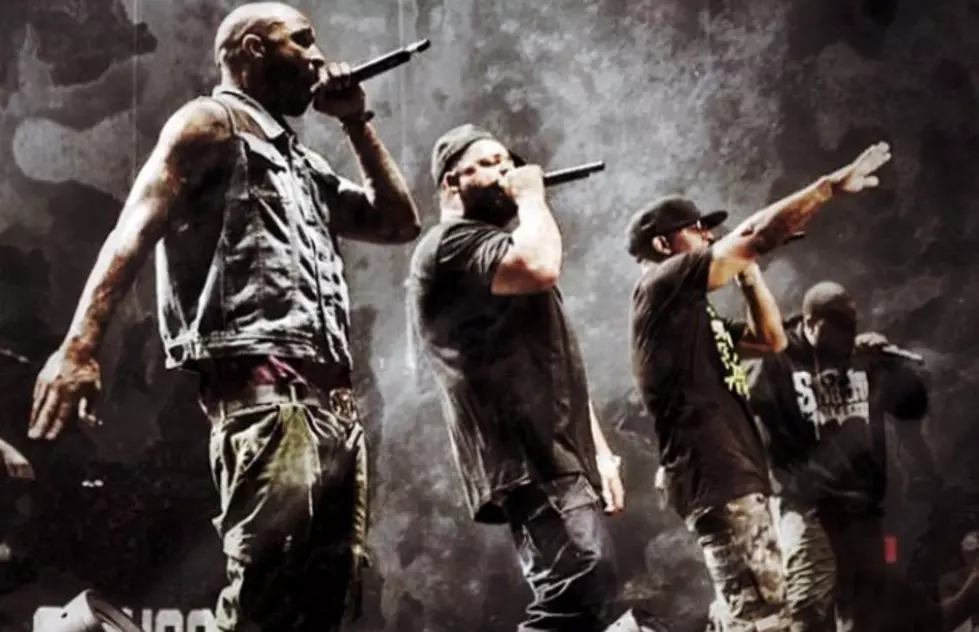 Slaughterhouse Releases "House Gang"
Slaughterhouse tearing down the stage.
Yes lawd.  Slaughterhouse  blessed the hip-hop world with new music. XXL caught up with the members of Slaughterhouse at the launch event for Gig-It a couple weeks back when they hinted that a new album is in works. Now out of nowhere, Royce Da 5'9, Crooked I, Joell Ortiz, and Joe Budden drops "House Gang" for hip-hop fans' enjoyment. They absolutely lock in on this record, as usual, and my oh my its amazing. I even heard a line referencing Dragon Ball Z.  Anytime there is a Goku reference in a rap song it's a good day. Listen to the record below.