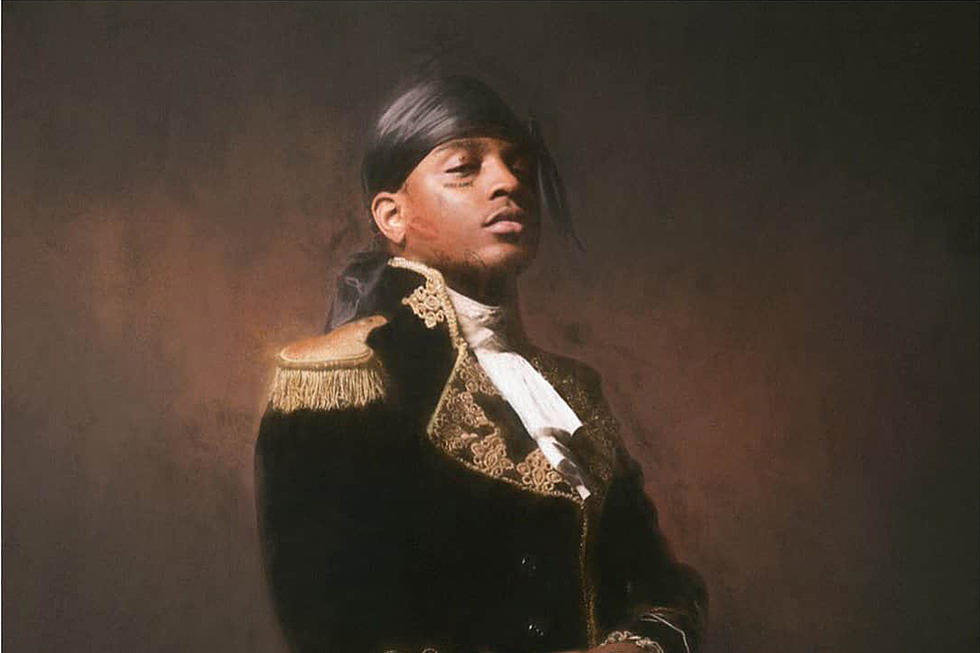 Ski Mask The Slump God's 'Stokeley' Album Enters Billboard 200 Top 10
Republic Records
On Monday (Dec. 10), Billboard confirmed that the 2018 XXL Freshman's debut album landed within the top 10 of the Billboard 200 chart. Ski Mask sits at the No. 6 spot after garnering 51,000 equivalent album units, 5,000 of which are pure album sales. Much like Lil Baby's rise onto the Billboard 200, Ski Mask's debut album was strong with streaming activity racking up 45,000 in SEA units, which equates to 71.5 million in on-demand audio streams for the album's tracks.
That's not the only a great piece of news for Ski's Stokeley album. "Nuketown" featuring his Evil Twin Juice Wrld ascends to the No. 63 slot on the Billboard Hot 100 as well as "Foot Fungus," which enters at No. 81. This is Ski's second project to chart on the Billboard 200. His first effort, Beware the Book of Eli, debuted and peaked at No. 50 back in May.
After dropping the album in late November, Ski already has a clear vision for the new year. In a recent interview with XXL, the Florida native said that he plans to create a brand-new group and a clothing line. His new plans includes a new iteration of Very Rare, a rap group he started with the late XXXTentacion at the beginning of his career.
"Very Rare will always be a thing," Ski said. "I have Very Rare tatted on my face. X had Very Rare tatted on his body. Very Rare will always be a thing and I think I'm gonna continue that, but I'm gonna make a new group, clothing brand in general."
Ski is also set to appear on the Marvel's Spider-Man: Into the Spider-Verse soundtrack with his song "Save the Day" featuring Jacquees, Coi Leray and LouGotCash. The soundtrack will also feature Lil Wayne, Ty Dolla $ign, Animé, Jaden Smith, Denzel Curry, Nicki Minaj, Anuel AA, Vince Staples and plenty more.
Congratulations to Ski Mask The Slump God on his Billboard 200 accolade.
See Photos of Ski Mask The Slump God Behind the Scenes at the 2018 XXL Freshman Class Cover Shoot