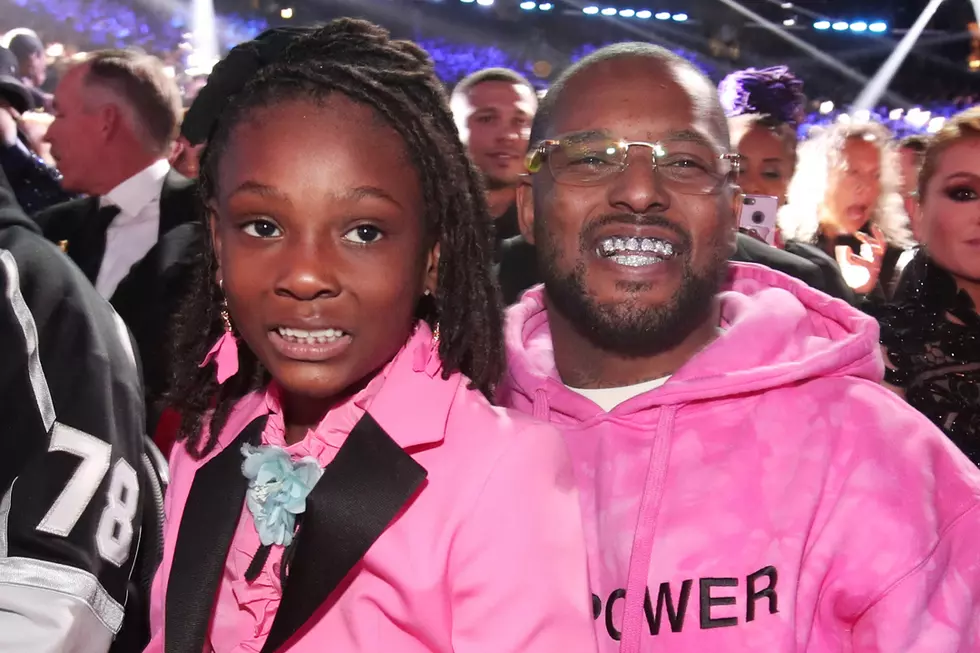 Schoolboy Q Promotes Girl Power With Pink Hoodie at 2017 Grammy Awards
Christopher Polk, Getty Images
Schoolboy Q seemingly did his part to promote gender equality when he stepped onto the red carpet at the 59th annual Grammy Awards. With his daughter at his side, the Blank Face LP creator rocked a pink hoodie with the words "Girl Power" scrawled across the front. His daughter wore a cute pink suit, coordinating her colors with her rap star father. You can peep the two of them together in the gallery above.
With all of the negativity permeating the U.S. at these days, the move could be interpreted as an attempt to stand in solidarity with women across the country. Considering that he's got to raise his daughter in an environment that can still be very toxic for women of all ages, it's easy to understand why the TDE rapper might be compelled to rock the girl power hoodie. Shouts out to Schoolboy.
In other Grammy Awards-related news, the 2017 edition of the star-studded event was a big night for the rap world. Chance The Rapper and Drake were two of hip-hop's big winners, each bringing home more than one trophy.
Hip-hop definitely made its presence known at the 2017 Grammys, so if you're a rap fan you probably couldn't ask for much more. You can get a glimpse of the hip-hop luminaries who made their way to the red carpet in the gallery below.
14 Hip-Hop Artists on the 2017 Grammy Awards Red Carpet