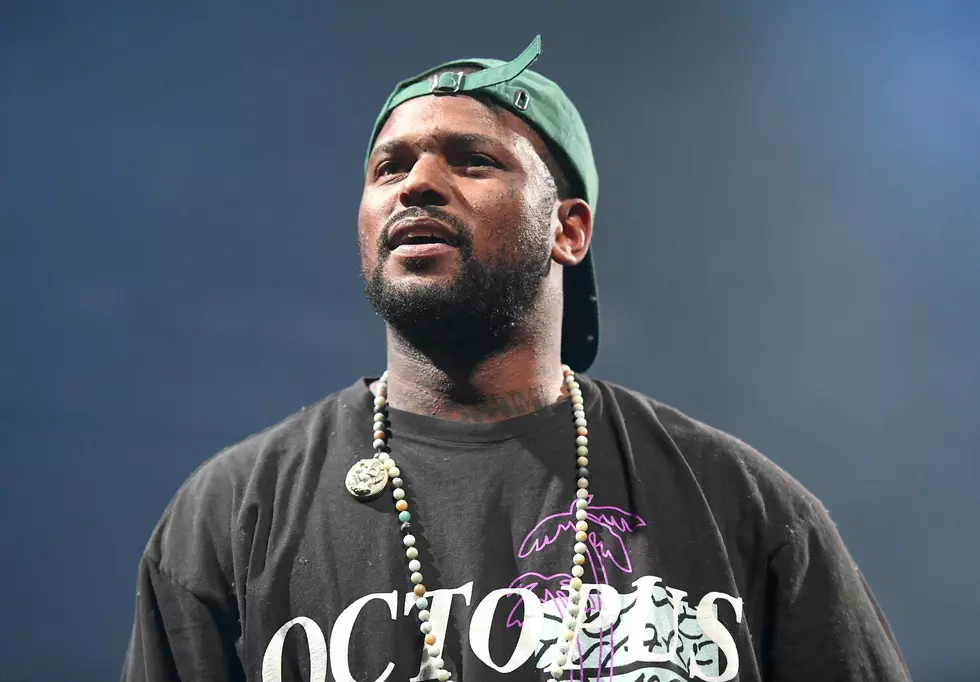 ScHoolboy Q Confirms His Song "Druggys Wit H*es Pt. 3" Is Never Happening
Getty Images
Fans can finally stop holding their breath, because after nearly five years of waiting for ScHoolboy Q to release "Druggys Wit Hoes Pt. 3," the rapper has announced that the track will never be released.
Hopping on Twitter on Sunday night (Sept. 29), the rapper addressed a fan's question about the current status of the song, which has been teased for years. In his response to the tweet, ScHoolboy said the release wouldn't happen. "I don't do drugs [no more] dawg" one part of ScHoolboy's tweet response reads. "It's never happening."
The "Druggys Wit Hoes" saga dates back to 2011 when ScHoolboy initial released the record with Ab-Soul. Its second iteration, "Druggys Wit Hoes Again," came a year after. Like the first song, it features Ab-Soul.
ScHoolboy Q and Ab-Soul were captured performing "Druggys Wit Hoes Pt. 3" during the Oxymoron tour at Club Nokia in Los Angeles in 2014. Before beginning the performance, the California native teased fans by saying, "I don't think we are ever going to drop it."
The 32-year-old has reportedly been sober for months. He first announced that the "Druggys Wit Hoes" series had come to an end in July when a fan posed a similar question. "Fuck that song," he wrote in a short tweet.
Since 2014, ScHoolBoy Q has released Blank Face LP (2016) and his most recent album, Crash Talk featuring Lil Baby, 21 Savage, Kid Cudi and more. That one dropped this past April.
Watch ScHoolboy and Ab-Soul perform "Druggys Wit Hoes Pt. 3" below.
Here Are the Best Projects Released From 104 Past and Present XXL Freshmen