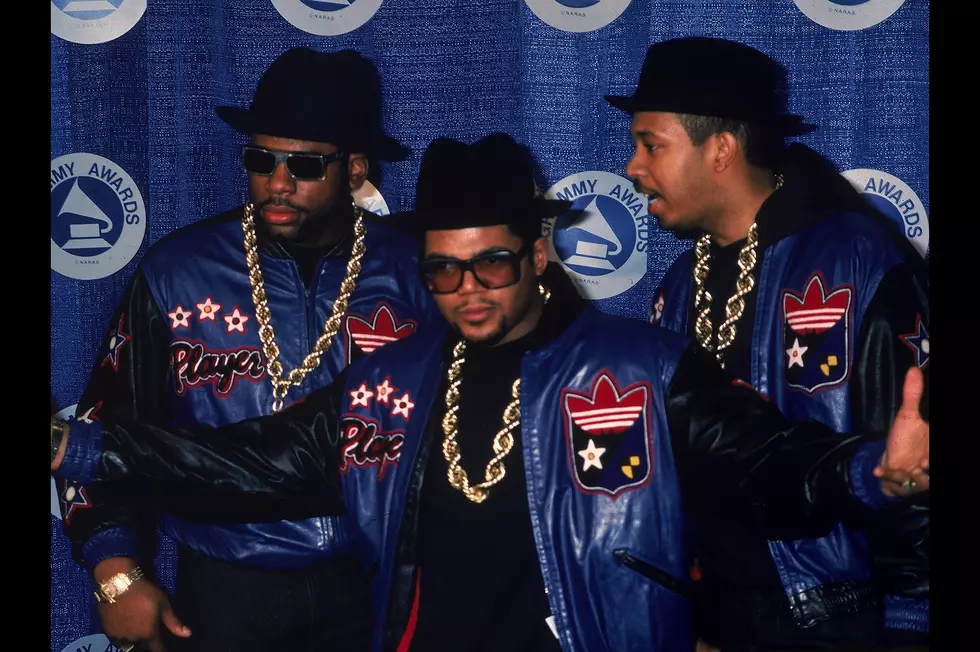 Run-DMC Sue Walmart and Amazon for $50 Million
Hulton Archive, Getty Images
Run-DMC is suing two of the bigger retailers in the world to the tune of $50 million. The legendary group is taking Walmart and Amazon to court for using their iconic logo without their permission, according to a report by TMZ. Run-DMC allege that the retailers have been advertising, selling, manufacturing, promoting and distributing a variety of products with their logo for years.
The lawsuit says the Run-DMC logo has been used on hats, t-shirts, glasses, wallets and multiple other items. It also claims Walmart and Amazon have collaborated with other retailers in stealing the logo.
Run-DMC is very protective of their logo due to its value. The lawsuit points to the group's $1.6 million deal with Adidas as proof of just how valuable it is. As a result, Run-DMC is seeking $50 million in damages.
The group certainly has a point when they mention how lucrative their intellectual property is. Parody and rip-off versions of Run-DMC's logo continue to be sold to this day despite the group's retirement following the death of Jam Master Jay in 2002. The Run-DMC DJ has continued to be a marketable commodity for Adidas, which released two sneakers honoring the late Jam Master Jay in 2015.
Run-DMC's logo may be in danger of misuse, but their legacy remains intact. Earlier this year, the trio was honored by the National Academy of Recording Arts and Sciences with a Grammy Lifetime Achievement Award.
Here Are the 50 Best Hip-Hop Projects of 2016