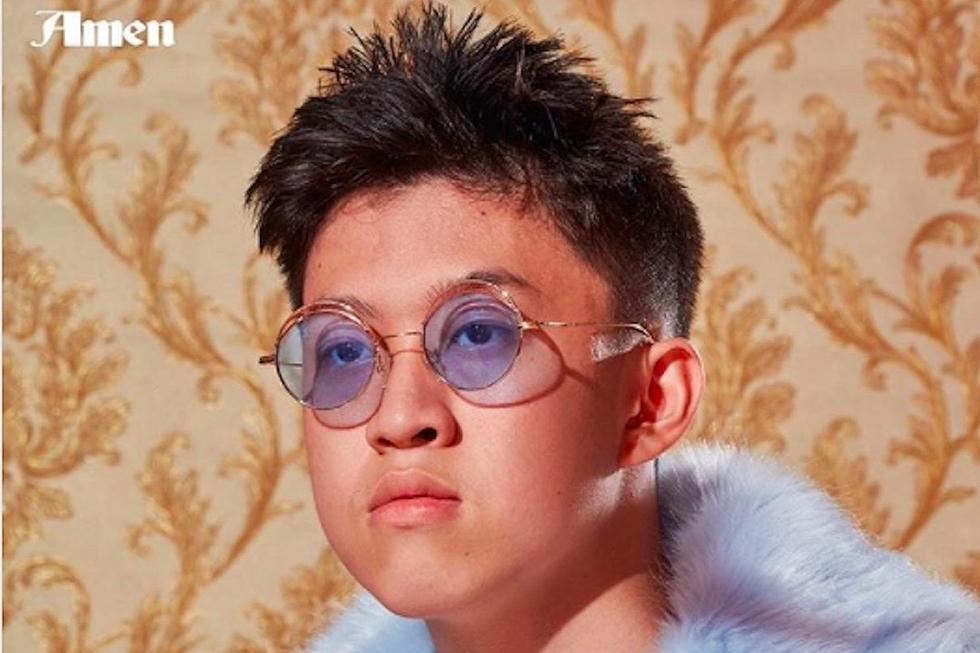 Rich Chigga's Debut Album Gets a Release Date
EMPIRE Distribution
Rich Chigga announces that his first studio LP, which is titled Amen, will be dropping on Feb. 2, 2018. The Indonesian rapper posted the cover to the album on Instagram, along with the official release date.
The album cover features him sporting a baby blue fur coat, a chain and some matching blue-shaded glasses. The "Chaos" entertainer doesn't give away any details on the project, itself, such as the tracklist or any potential features, but we can expect some teases to come from him over the next couple of months.
The budding spitta has had a breakout 2017, making a huge splash in hip-hop at such a young age. The rapper told XXL back in May about his transition from being a funnyman to making music, admitting that playing a character can get "exhausting."
"I don't want to be just seen as a character because that can get exhausting after a while," Rich Chigga tells us. "I take my music very serious. I don't call myself a comedian."
Most recently, Chigga dropped the video for his "Crisis" record with 21 Savage. We'll have to see if it makes the final album cut.
Check out the post from Rich Chigga announcing his official album release date below.
See New Music Releases for December 2017