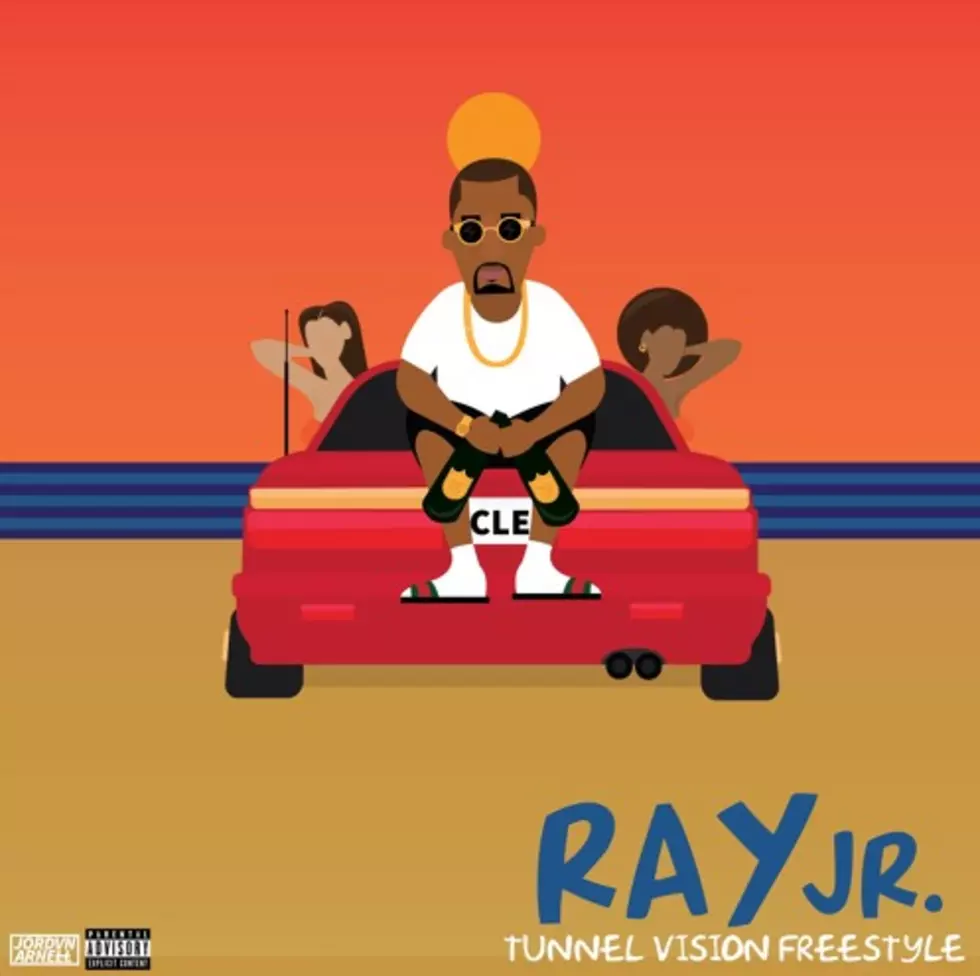 Ray Jr. Remixes Kodak Black's "Tunnel Vision" for New Song
Chopstars Ent.
Ray Jr. keeps his Mayor Mondays freestyle series going by rapping over Kodak Black's "Tunnel Vision" instrumental. The unofficial mayor of Cleveland gets busy on this new record, spitting about his humble beginnings and how he came up.
"This is one of my favorite tracks out right now, had to bless it," he tells XXL via email. Cleveland, also known as The Land, is home to some of the brightest young rappers in hip-hop right now and Ray Jr. is one of the city's OGs.
Over the last month, Ray Jr. dropped a Bruno Mars remix of "What I Like" and followed that up with an original song featuring his 2-year-old daughter titled "LyricsPlaylist." Both songs were part of his Mayor Mondays freestyle series.
His current single "NozeBleedz" has been playing everywhere in the Midwest. Ray Jr. performed the record on Chris Brown's The Party Tour stop in Cleveland when Fabolous brought Ray out on stage.
With over 10 mixtapes to his name plus a new Lyrics Playlist project and short film on the way this summer, Ray Jr. is gearing up to have a nice 2017.
Bump "Tunnel Vision (Remix)" and "LyricsPlaylist" below.
Here Are the 2017 Hip-Hop Music Festivals You Need to See