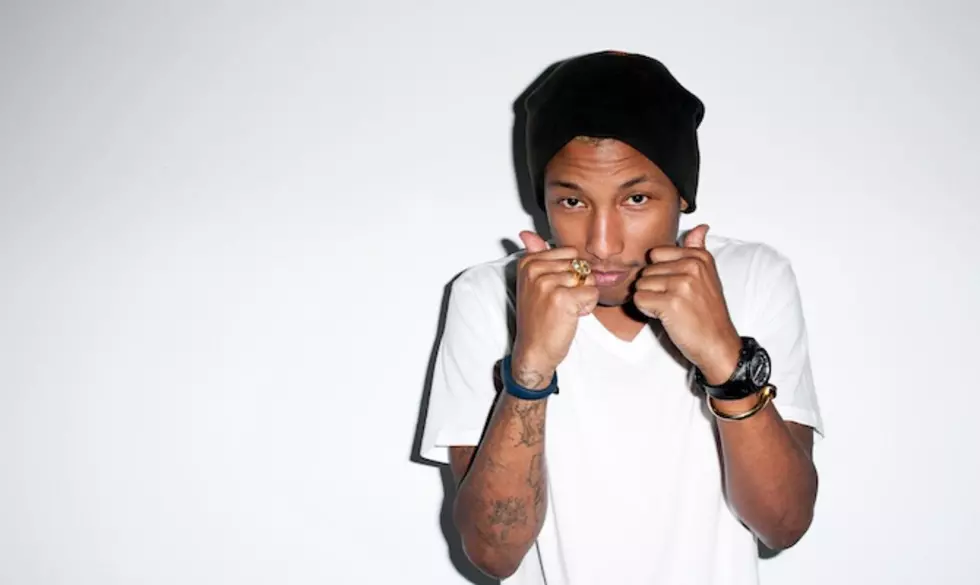 Pharrell Has Found His Happy Place In The Mainstream
XXL: How have you stayed current, musically, throughout the last 15-20 years? Music is constantly changing, and you've been consistently at the top of the charts.
Pharrell: I think my love for music is just the same. I love the way it feels, so any time I get a chance to do it, I do. I think that's really all it is—you gotta love what you're doing. And you don't let it go, by the way. You don't put it down. You continue to go. Like wine does not stop. Wine doesn't take a break to age, it don't do that. Right? It has to stay consistent. As does your love. The longer you work at it, you realize your shortcomings, you realize what you need to overcompensate for, you realize what you could pull back on, you realize what could be better, what could make the taste of your music sweeter. The people's feelings. So that's sort of how you gotta look at it. There's no breaks, by the way. That doesn't mean you have to stay as busy as you were, but you have to be as consistently interested as you always were.