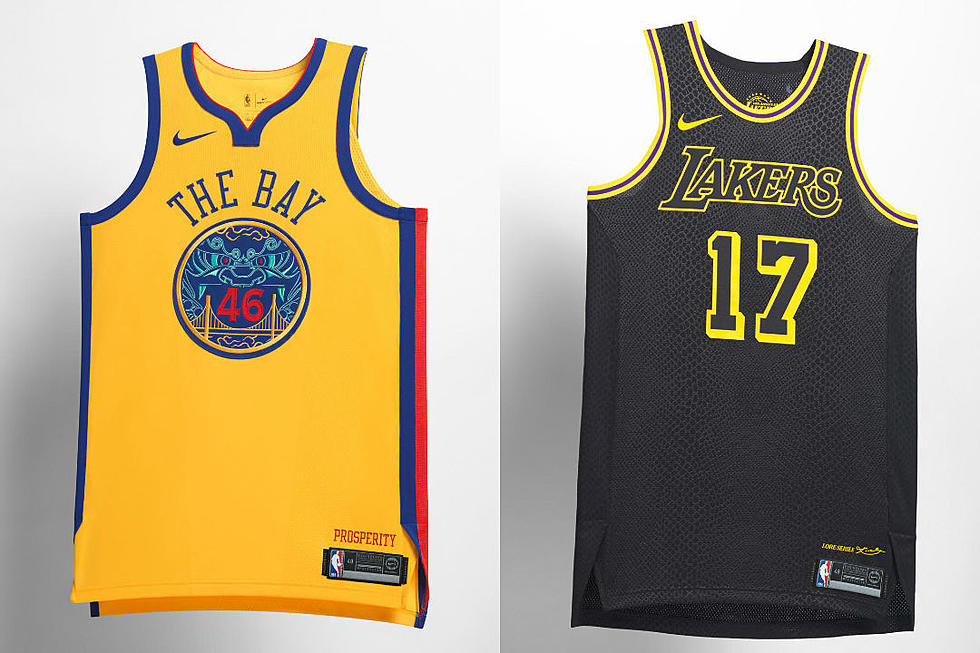 Nike Unveils NBA City Edition Uniforms
Nike x NBA
After unveiling the NBA's new uniform kits this summer, today (Dec. 27), Nike presents the fourth and final uniform set for the 2017-18 NBA season. Unveiling the long-awaited City Edition uniforms, the Swoosh introduces 26 brand new jersey kits inspired by the fans of each respective NBA city.
The brand new City Edition uniforms are a bit more nontraditional than previous NBA uniforms. Serving as a representation of each team's dynamic and history, the uniforms will feature several different details and elements defining the team's identity. In addition, for previous NBA Championship teams, Nike will include logos and patches that rep for the year each respective team won a title.
As of now, 26 out of the 30 teams in the NBA have unveiled their City Edition uniforms. The New York Knicks, Houston Rockets, Toronto Raptors and Miami Heat will unveil their City-inspired kits at a later date this season.
Nike has yet to unveil the on-court debut of the City Edition uniform kits, but keep it locked with XXL in the days to come to find out more about this latest NBA and Nike roll out.
The Top 5 Sneakers Coming Out This Weekend Including Air Jordan 13 Altitude and Much More