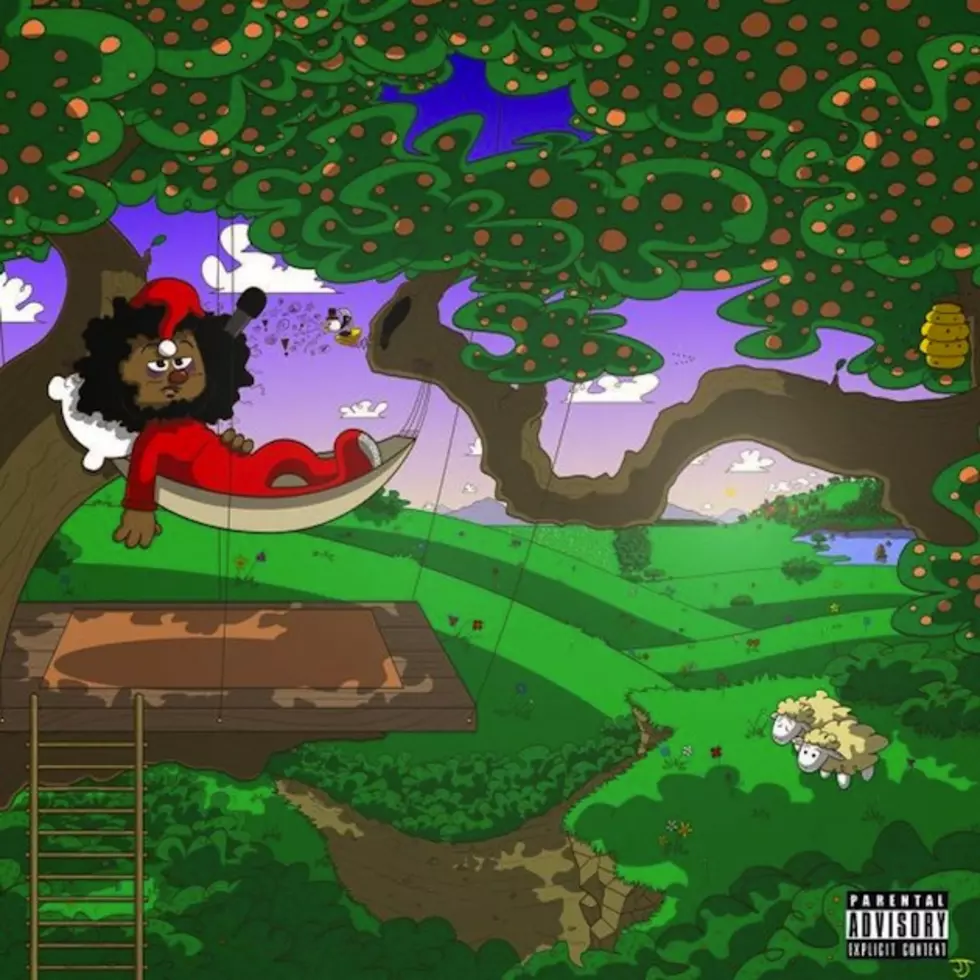 Michael Christmas Releases 'Baggy Eyes' EP
Michael Christmas
Michael Christmas is wide awake on his new EP Baggy Eyes. The eight-track project is chock-full of lyricism over elegant instrumentals from the likes of LORDFUBU, Cardo and Durkin. Christmas' latest body of work contains guest features from Vintage Lee, $ilkmoney and Polyester the Saint.
The EP opens with the LORDFUBU-produced track "Cell Phone," which boasts some hilarious bars, including, "On my Dwight Schrute, ay/If I show my dick, ay/Get a million views, ay."
The mixtape then shimmies into track two, "Drums Might Make Ya Mama Up." On the standout song, the 21-year-old Boston rapper spits, "Drums might wake Obama up/Drums might frighten Donald Trump/Bass makes shorty's ass shake/Wish a n--a wasn't awkward, huh?/Hood n--as keep the llama tucked/I'm in the club with the Nerf strap/If you hatin' you get no dap."
Christmas was recently in the news after appearing on Mac Miller's !GO FISH! Volume 3. Now, the 2016 XXL Freshman candidate is set to go on tour throughout the month of June. You can view the full tour dates, beginning June 8 in Seattle, below. Continue scrolling to view Christmas' XXL Freshman pitch.
Michael Christmas Tour Dates
June 8: The Crocodile – Seattle, Wash.
June 11: The Loft – Atlanta, Ga.
June 13: Zanzabar – Louisville, Ky.
June 14: Neighborhood Theatre – Charlotte, N.C.
June 15: The Black Cat – Washington, D.C.
June 17: The Sinclair – Cambridge, Mass.
June 19: Velvet Underground – Toronto, Ont.
June 20: Altar Bar – Pittsburgh, Pa.
June 22: The Foundry @ Fillmore – Philadelphia, Pa.
June 23: The Studio at Webster Hall – New York, N.Y.
June 24: The Met – Pawtucket, R.I.
See 30 Albums That Will Make You Appreciate Hip-Hop