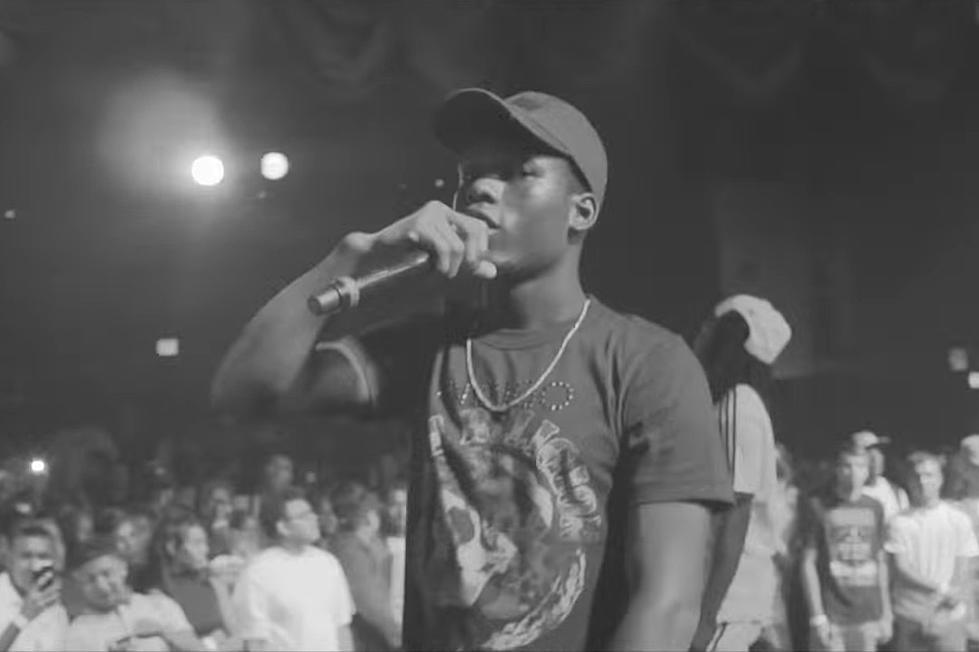 Lud Foe Rocks the Crowd in "Side" Video
Lud Foe via YouTube
As he continues making a name for himself in rap, Lud Foe delivers a new set of visuals for his track "Side." The music video features tons of black-and-white footage of the Chicago rapper performing the song for an enthusiastic crowd.
The visuals, directed by KeJuanBlake, start off with Foe stepping onstage at The Roxy. There's also some shots of the new YSN merchandise he's selling to his loyal fans while on the road. The "New" rapper continues to rock onstage before scenes of him shopping throughout different designer stores with his crew and driving around a sunny city environment appear.
It's been a busy year for Lud Foe, who is on the come up. Earlier this year, he released his anticipated No Hooks 2 mixtape, which contains a total of 21 new tracks. 2017 has also been a roller coaster for the rapper, who was in a near-fatal car accident in March before releasing his #GetWellFoe mixtape.
Be sure to watch the music video for "Side" from Lud Foe below.
See New Music Releases for November 2017