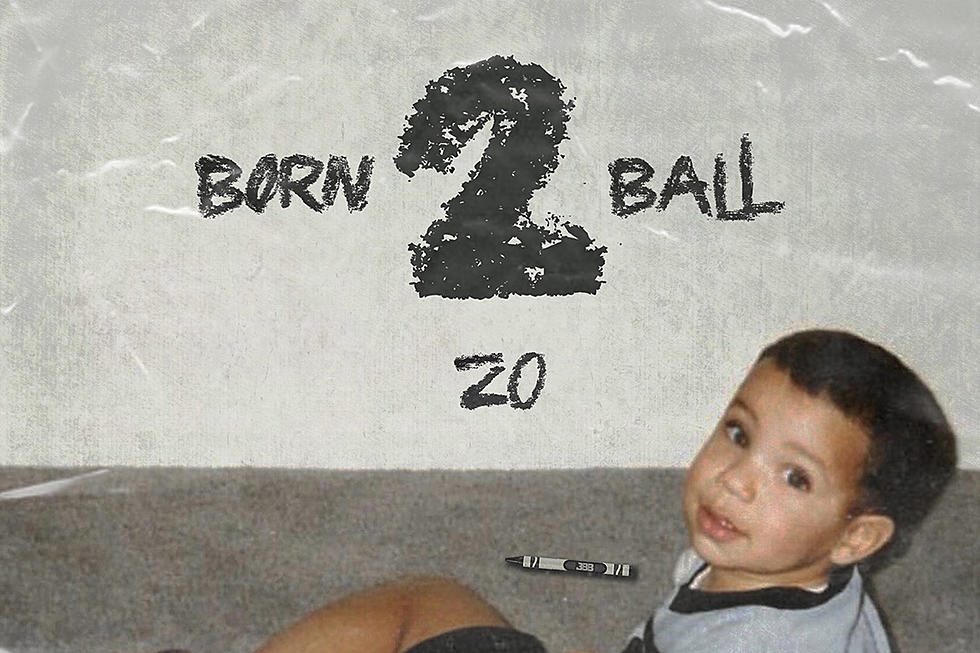 Lonzo Ball Shares 'Born 2 Ball' Album Cover, Tracklist
Big Baller Music Group
NBA star Lonzo Ball may be gearing up for the 2018 Rising Stars game, but the Los Angeles Lakers rookie is also preparing to drop his debut album, Born 2 Ball.
Zo hopped on Twitter to share the cover for the upcoming project which features an old picture of him as a child with his father LaVar Ball. The point guard also shared the tracklist for Born 2 Ball, which is set to release on Feb. 15.
While there doesn't appear to be any guest appearances, the 17-song tracklist does feature the previously released songs, "ZO2," "Get Off" and "Super Saiyan." Other song titles include "BBB," "LaVar," "Average Joes" and "Day 1s."
"I won't be able to do so since I'm focused on the NBA season ahead, but definitely one of my dad's close people that he works with will handle the record label [Big Baller Music Group]," he said.
Check out the Born 2 Ball tracklist and artwork below.
Lonzo Ball's Born 2 Ball Album Tracklist
1. "LaVar"
2. "ZO2"
3. "BBB"
4. "Get Off"
5. "Super Saiyan"
6. "Grind Mode"
7. "Puttin in Work"
8. "Bring It Home"
9. "Living Lavish"
10. "Look at My Life"
11. "Money Talks"
12. "Gotta Get It"
13. "Average Joes"
14. "Check"
15. "Day 1s"
16. "What Is You Doing"
17. "Freestyle"
See New Music Releases for February 2018