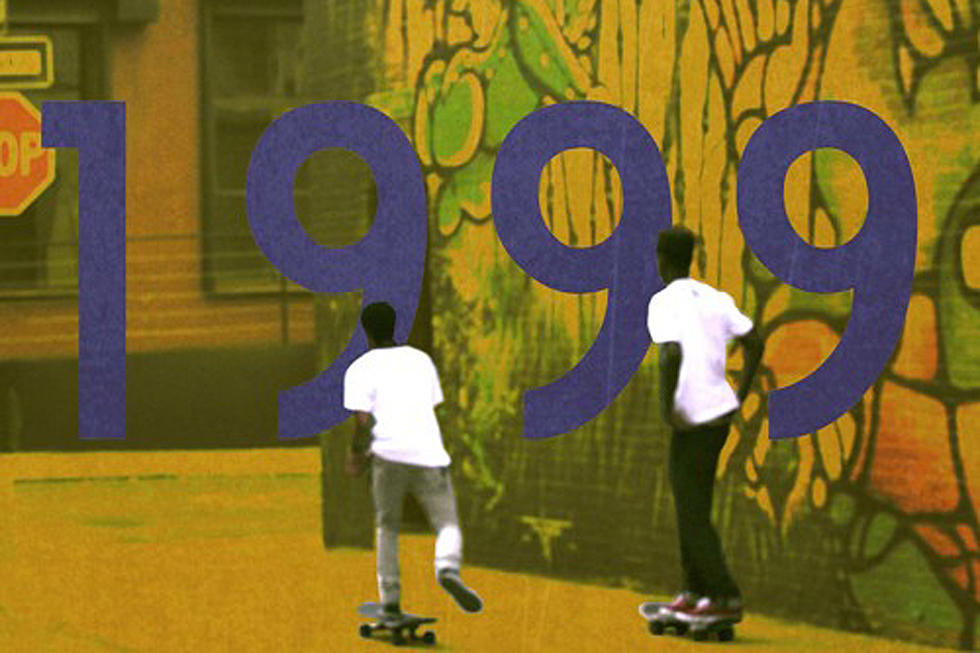 Today in Hip-Hop: Joey Badass Drops '1999' Mixtape
Cinematic Music Group
On this day, June 12, in hip-hop history...
2012: Young and hungry, Brooklyn rapper Joey Bada$$ dropped his debut mixtape 1999 on June 12, 2012.
After garnering attention online for two years and releasing the Progressive Era crew project The Secc$ Tap.e, Joey decided it was time to branch out on his own. Keeping his family close, the 15-track tape from the Flatbush native features production from Pro Era's Chuck Strangers and assisted verses from members Kirk Knight, Capital STEEZ and CJ Fly. Additional beats by hip-hop legends Lord Finesse, MF Doom and J Dilla were also found on the project.
The aim of the tape was a re-imagination of hip-hop's '90s vibe, also known as the genre's Golden Age. Standouts include "Survival Tactics" featuring STEEZ, "Summer Knights" and the posse cut "Suspect." In September of the same year, Bada$$ dropped a follow-up tape of the tracks that didn't make the final cut that he dubbed Rejex.
Back in 2012, the young MC spoke to XXL about the project for a track-by-track breakdown, calling it "a dedication to the '90s since it's recognized as the golden age of hip-hop and '99 being the last year of the era." Critics hailed Joey for crafting a project that paid homage to the '90s despite only being 17 years old. 1999 positioned the rhymer as Pro Era's ambitious leader, and the following year, Badmon would go on to earn a spot on the 2013 XXL Freshman Class alongside the likes of Action Bronson, Ab-Soul, Travis Scott and more.
Today marks the five-year anniversary of the tape that changed Joey's life and revamped Brooklyn's spirit.
10 Times Rappers Went at Fox News