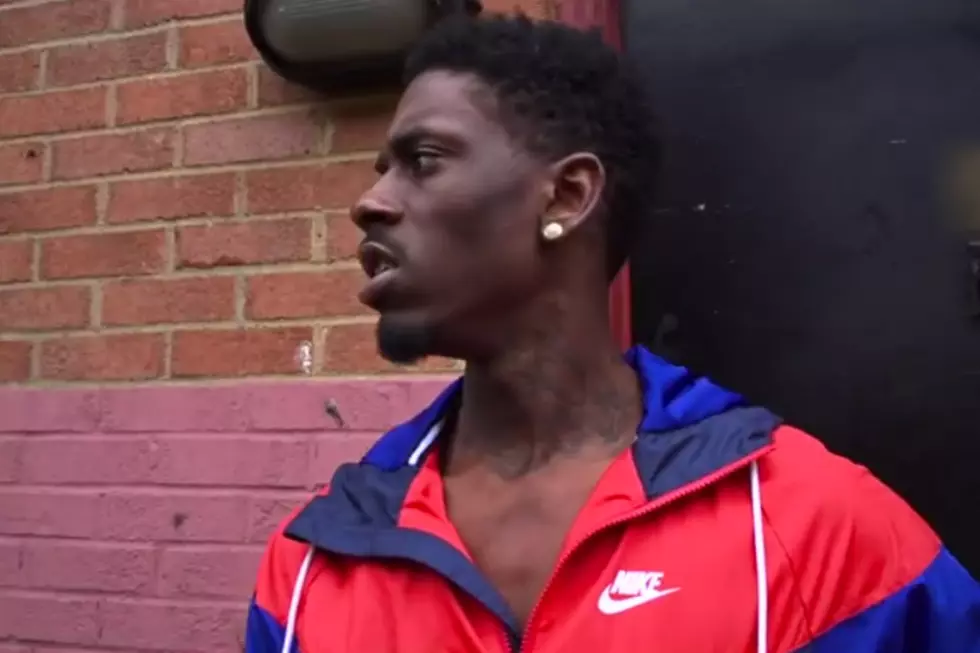 Jimmy Wopo Mourned by Hundreds at Pittsburgh Funeral
Jimmy Wopo via YouTube
Jimmy Wopo's public funeral service was an emotional one as the late rapper was mourned in his native Pittsburgh's Hill District.
On Friday morning (June 29), Wopo's memorial drew over a hundred friends and family members at the Wesley Center A.M.E. Zion Church, the Pittsburgh Post Gazette reports. The service was led by a rousing sermon, traditional hymns and a poem by his younger sister who proclaimed Wopo's title as "King of the Burg" would remain "strong, and forever it will stay."
Wopo's manager Taylor Maglin also spoke on the late rapper's behalf as he sang his praises for reaching people in over 60 countries with his music and earning recognition from the likes of Wiz Khalifa, 21 Savage, Rae Sremmurd and more. "He had only scratched the surface of his greatness," Maglin said as he fought back tears. "I will do anything in my power to keep his name alive." Police have yet to reveal any motive or leads in his murder case.
Wopo had been shot previously in his life, and said that incident and having a son changed his life and informed his music. "Most people don't know that I want to make a difference. When I get money, I'm going to give back. If I get a good amount, I'll help get better everywhere," he told XXL last year. 
Take a look at the footage from Jimmy Wopo's memorial service below.
Here Are the Best Projects Released From 104 Past and Present XXL Freshmen