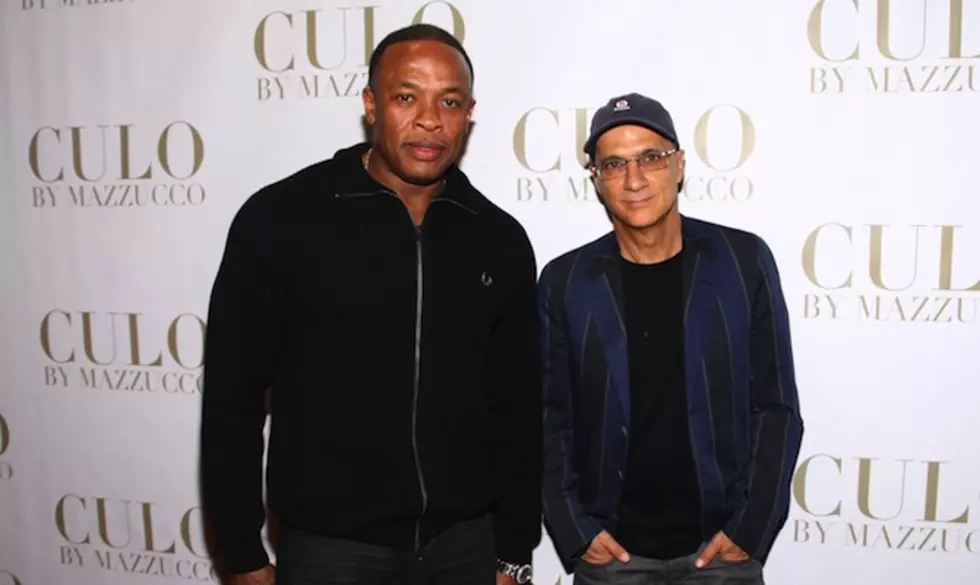 Beats' Jimmy Iovine Loves The NFL For Banning His Company's Headphones
Photo: Getty Images
Due to the partnership the NFL holds with popular speaker company Bose, all players and coaches have been banned from wearing Beats by Dre headphones during on-camera events like interviews, games and filmed practices. Beats co-founder Jimmy Iovine recently spoke during University of Southern California's Global Conversation to reveal his thoughts on the whole ordeal.
"We didn't do anything, and now the players are going out and putting black tape on our logo," said Iovine during the Global Conversation." It's like, I can't believe I'm this lucky," he said, laughing. "I feel like sending them the tape."
His comments are in reference to some players refusal to stop using Beats products while being filmed. San Francisco 49er Colin Kaepernick was recently fined $10,000 after wearing Beats headphones during a press conference. Kaerpernick covered the logo with tape but it was obvious to the NFL organization which brand he was trying to conceal. Cam Newton and Richard Sherman were also spotted wearing Beats by Dre headphones.
"What happened there, you have a tech company that's culturally inept," said Iovine. "There's no one at the company that said, 'If you ban these guys, you're going to look bad to the young people, and they're going to look like superheroes even though they're just pure capitalists — well they're not pure capitalists, but they're real capitalists and [they] sold that company to Apple — but you're going to make them look like the underdog."