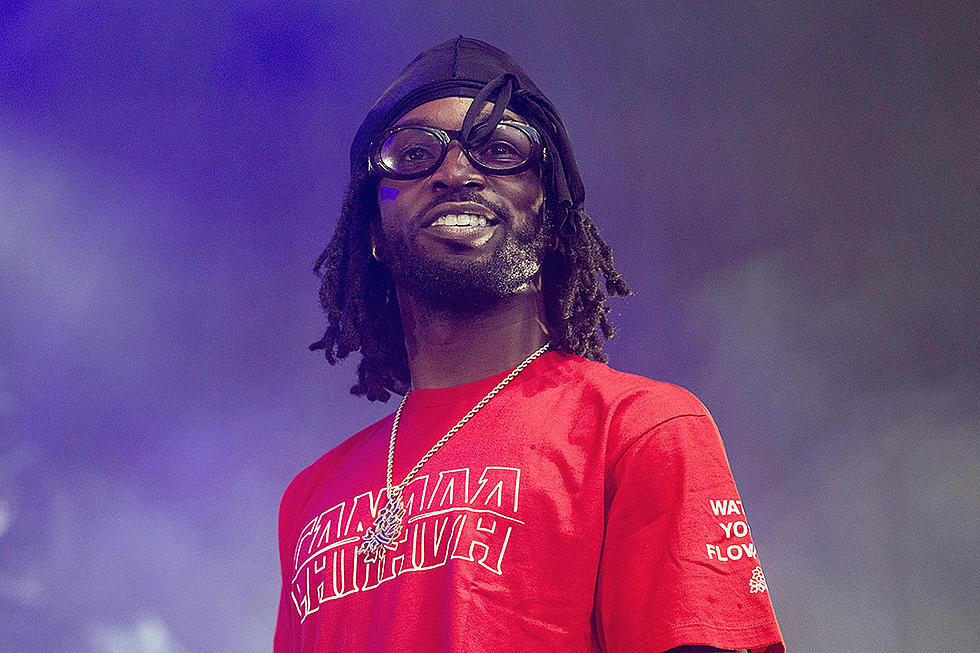 Jazz Cartier Shares 'Fleurever' Album Release Date
Erika Goldring, Getty Images
After keeping his fans happy with the release of a number of singles and videos, Jazz Cartier has finally revealed the release date for his upcoming Fleurever album.
Set to release on July 27, the 16-track Fleurever will include the previously released songs "Which One," "Right Now" and "Godflower." Cartier also won't be alone on his next project, enlisting the help of KTOE, WondaGurl, Cuebeatz, Lantz, DZL, Krinny and many more.
Fleurever will be Jazz Cartier's first project since the release of Hotel Paranoia in 2016. Like his upcoming project, Hotel Paranoia features contributions from Lantz and includes the songs "Talk of the Town," "100 Roses" and "Red Alert."
While it's taken a bit for Cartier's latest project to release, the rapper assures fans that he was taking his time with Fleurever. Speaking with XXL for the Summer 2017 issue, Jazz called hip-hop a "waiting game," adding, "some people get impatient and blow their shot. I'm just gonna put out good music and wait for my turn."
Along with his own songs and videos, Jazz Cartier has remained busy by teaming up with other artists. In April, the rapper joined fellow Canadian artist Lou Phelps in the video for "Come Inside." The Christian Boakye-Agyeman-directed visuals find the rappers on the set of a talk show.
See New Music Releases for July 2018