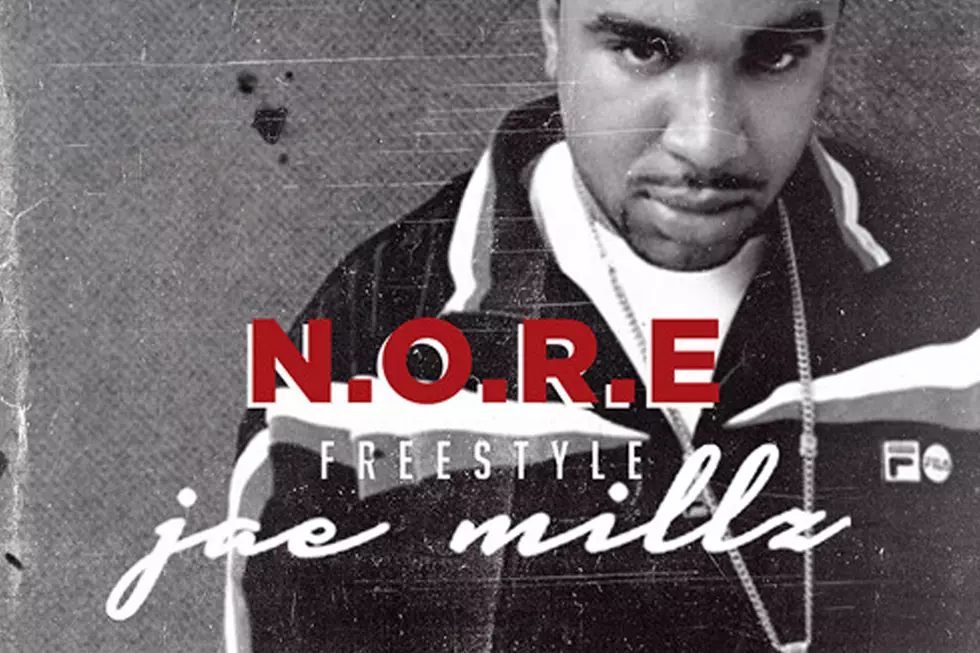 Jae Millz Pays Homage to "N.O.R.E." on New Freestyle
PO10NT Ent.
Throughout his career, Jae Millz has always been known for his delivery and lyrical ability. His newest freestyle, over the instrumental from N.O.R.E's self-titled track proves that Millz still has it and can keep up with the best of them.
Jae Millz originally teased the freestyle by posting the cover of N.O.R.E's 1998 self-titled album. He ends up choosing the title track and rips it. Jae Millz warms up early, using mob movie references to get his point across. "Call me John Vito, I'm what it woulda been like if Benny Blanco never killed Carlito/Sharp ego." He even shouts out a famous R&B girl group of yesteryear, spitting, "Used to have a crush on 702/ Can't lie, I felt they 'Steelo'."
He's also been dropping freestyles through his #TBTSeries and #MillzyMonday hashtags. Last year, Millz dropped both the Lenox Ave Legend album and the Back In my Bag EP. The year 2016 saw the reunion of Millz and Young Money head honcho Lil Wayne, resulting in the song "I Feel Alive." The duo also collabed in 2015 for "Quarter Past 3." Millz has always been loyal to Wayne, even calling out Pusha T on his behalf.
Listen to Jae Millz's "N.O.R.E (Freestyle)" below.
See New Music Releases for January 2018