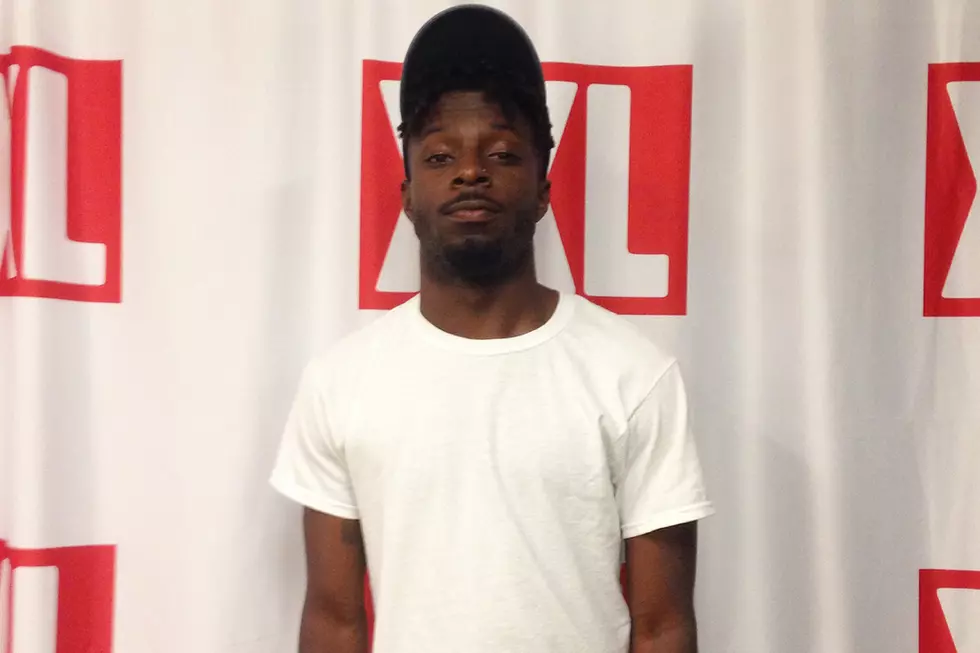 Isaiah Rashad Adds New Dates to The Lil Sunny Tour
XXL
Isaiah Rashad's tour just got bigger. The Top Dawg Ent. artist has added a bunch of new dates to The Lil Sunny Tour, which was announced last month. Rashad was scheduled to wrap things up in February, but he has extended his time on the road to March.
The Chattanooga, Tenn. rapper will be joined by Lance Skiiiwalker and Jay IDK. Skiiiwalker will give Rashad a TDE presence on the tour, which should help Zay avoid any of the problems he experienced in his nascent career. Rashad recently spoke to XXL about how the TDE family assisted him during his struggles.
"They love me. They care about me. That's it," he said. "I mean, I only had one project. [Top] had other artists that were making more money than me, I think it was just one of them type of things. He just believed in me and I feel like he thought I would do better being around these people because he knew my life and my plans, what I wanted for my life, where I wanted to go, what I wanted to accomplish, what I wanted to do for my family and for myself. So I think he believed I could get past it."
Check out all of the dates for Rashad's Lil Sunny Tour below.
Jan. 18. — Lawrence, Kan.
Jan. 19 — Minneapolis, Minn.
Jan. 20 — Chicago, Ill. (Two Shows)*
Jan. 22 — Detroit, Mich.
Jan. 24 — Buffalo, N.Y.
Jan. 26 — Toronto, Ontario
Jan. 27. — Montreal, Quebec
Jan. 28 — South Burlington, Vt.
Jan. 29 — Providence, R.I.
Jan. 30 — Boston, Mass. (Two Shows)*
Feb. 1 — New York, N.nY. (Two Shows)*
Feb. 2 — Washington, D.C.
Feb. 4 — Philadelphia, Penn.
Feb. 7 - Carrboro, N.C. *
Feb. 8 — Jacksonville, Fla.
Feb. 9 — Tampa, Fla.
Feb. 10 — Miami, Fla.
Feb. 11 — Tallahassee, Fla.
Feb. 12 — Atlanta, Ga.
Feb. 14 — Nashville, Tenn.
Feb. 15 - Knoxville, Tenn. *
Feb. 16 — Chattanooga, Tenn.
Feb. 17 — Birmingham, Ala.
Feb. 18 — Oxford, Miss.
Feb. 19 - Jackson, Miss. *
Feb. 21 - New Orleans, La. *
Feb. 22 - Dallas, Texas *
Feb. 23 - Austin, Texas *
Feb. 24 - Houston, Texas *
Feb. 25 - San Antonio, Texas *
Feb. 26 - El Paso, Texas *
Feb. 28 - Albuquerque, N.M. *
March 1 - Denver, Colo. *
March 3 - Las Vegas, Nev. *
March 4 - Phoenix, Ariz.
March 5 - San, Diego, Calif. *
March 7 - Santa An, Calif. *
March 8 - Los Angeles, Calif. *
March 9 - Santa Cruz, Calif. *
March 10 - Oakland, Calif. *
March 11 - Reno, Nev. *
March 12 - Sacramento, Calif. *
March 19 - Portland, Ore. *
March 20 - Eugene, Ore. *
March 21 - Seattle, Wash. *
March 22 - Vancouver, B.C. *
March 25 - Santa Barbara, Calif. *
20 of Your Favorite Rappers Naming Their Favorite Rappers