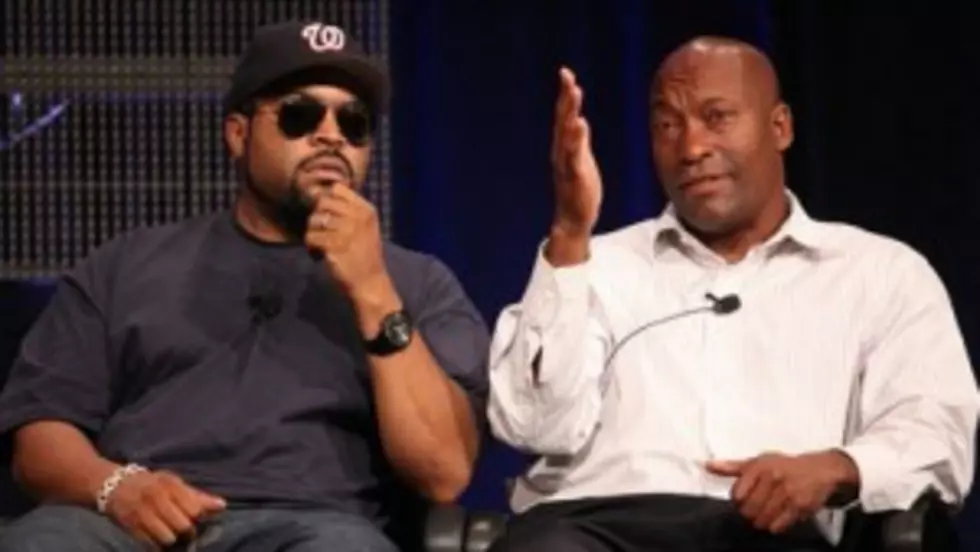 Ice Cube & John Singleton in Talks for N.W.A Biopic
A biopic about the legendary West Coast rap group, N.W.A has been in the works for some time now with former group member Ice Cube, named as one of the producers. Recently John Singleton revealed that he might direct the film.
In an interview with Indie Wire's The Playlist, Singleton said that has been in contact with Cube, the star of his classic 1991 flick, Boyz N the Hood, to be involved in the project.
"I can't talk about it too prematurely about the stuff I'm doing because nothing's come to fruition yet, but Cube and I are talking about doing the N.W.A story," he said. "The script is really, really good, and so we're just figuring it out. New Line really wants to make it."
It was originally reported that the flick, titled Straight Outta Compton, after the group's 1988 breakout song of the same name, will be written by a Andrea Berloff (World Trade Center), which cause some controversy because she is a Caucasian. Since then three more people have been added to help pen the script, Leigh Savidge, Alan Wenkus and Matt Alvarez.
Stay tuned to XXLMag.com as more details become available. —Elan Mancini