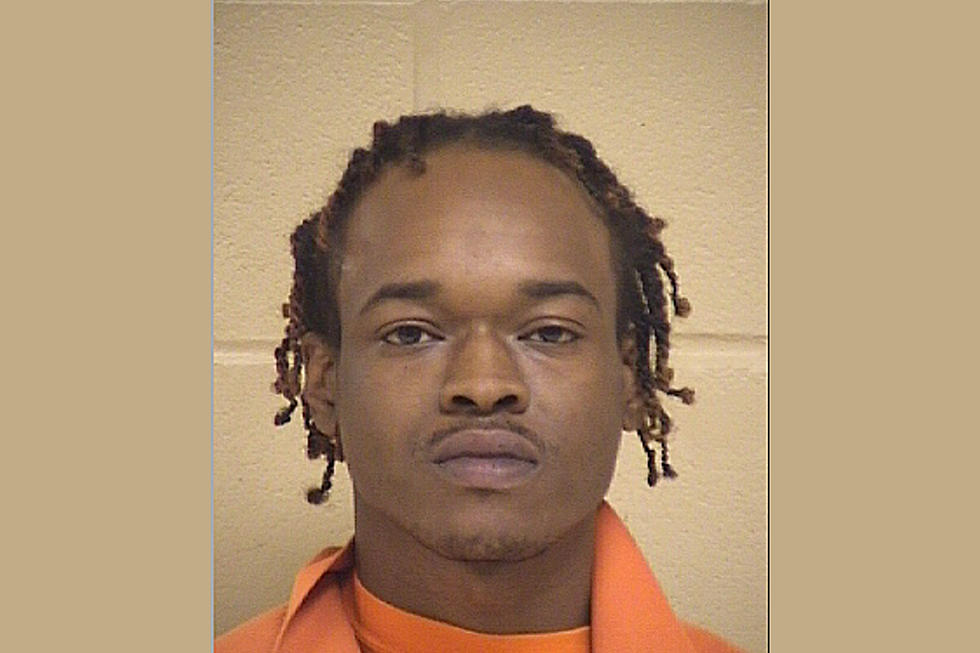 Hurricane Chris' Lawyer Compares Man Rapper Killed to Friday Character Deebo at Trial – Report
Shreveport Police Dept.
Hurricane Chris is finally on trial for murder in a case where he is claiming self-defense. During the first day of testimony, the rapper's attorney reportedly claimed the deceased was similar in stature to Deebo from the popular film Friday.
Opening testimony in the case began on Wednesday (March 8). Hurricane Chris, born Christopher Dooley, is on trial for second-degree murder in connection to the June 19, 2020 shooting death of Danzeria Farris Jr. According to KSLA 12 reporter Alexandria Savage, Chris' defense attorney described the deceased in court as the menacing character from the classic 1995 comedy film Friday.
"In opening statements for Christopher Dooley aka 'Hurricane Chris' murder trial the Defense attorney described the deceased as 'Debo' a popular character from the movie Friday, while showing a picture of the character," Savage tweeted.
In addition, the jury heard three 911 calls from the scene.
"Three 911 calls were played for jurors today," Savage tweeted. "One witness in the calls says the deceased Danzeria Farris Jr. took his last breath at the Texaco on Hollywood Avenue. While listening to the calls from witnesses to 911 a woman left the courtroom in tears."
Chris' defense attorney is maintaining that he shot Farris in self-defense because Chris feared for his life when Farris opened the door to his car, a 2016 Mercedes Benz, which had been reported stolen from Texas.
XXL has reached out to Hurricane Chris' attorney for comment.
Hurricane Chris was arrested on June 19, 2020 and charged with shooting Farris multiple times at a Texaco station at Hearne at Hollywood avenues in Shreveport, La.
At the time of his arrest, Hurricane Chris' attorney released the following statement: "The prayers of Mr. Dooley are with the family of the deceased as well as his own family at this time. He is confident that at the end of a thorough and just investigation of this incident, his name will be cleared."
Hurricane Chris was released on a $500,000 bond a couple days later. He was indicted on second-degree murder and illegal possession of a stolen vehicle that October. He is facing life in prison if convicted on the second-degree murder charge.
See 44 of the Longest Prison Bids in Hip-Hop History
C-Murder, Max B, B.G. and more.