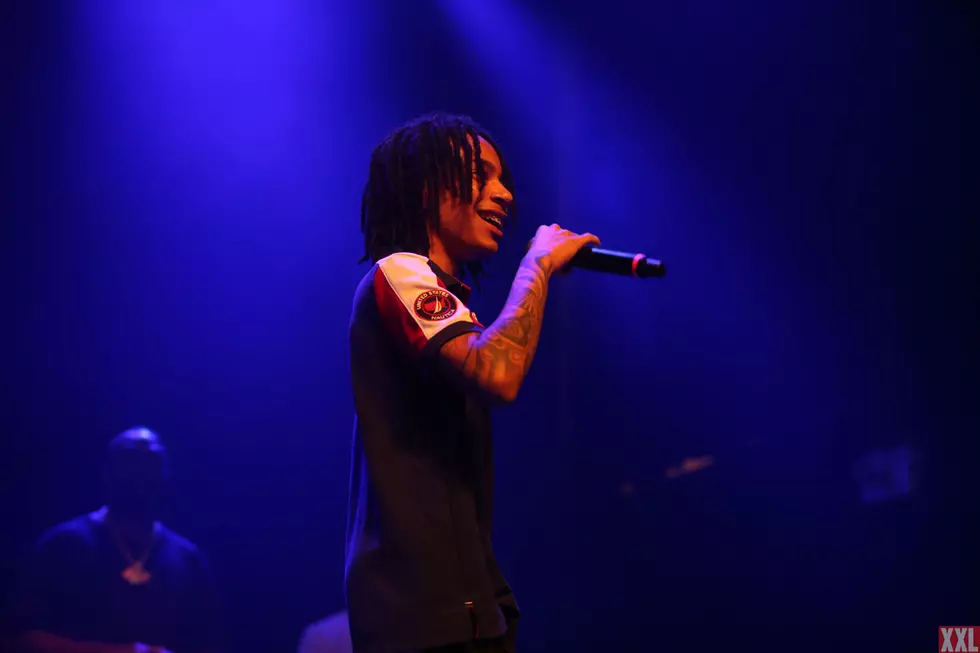 Happy Birthday, YBN Nahmir!
Shareif Ziyadat for XXL
Today, Dec. 18, is the 19th birthday of 2018 XXL Freshman YBN Nahmir. He's best known as the most popular member of the YBN crew, jumping out of the gate fast with "Rubbin Off the Paint" in 2017.
As a kid, Nicholas Simmons grew up in Birmingham, Ala. He was your typical teen, heavily involved in video games and kicking it with his friends. What makes his come up out of the ordinary is that video games lead him to hip hop. He eventually became a popular internet gaming personality through his time playing the extremely popular game, Grand Theft Auto V. During this time, Nahmir would freestyle online while playing the game; his friends noticed his talent and he then started to record actual songs. The world of online gaming is where YBN ("Young Boss Niggas") crew, which now includes folks like YBN Cordae and YBN Almighty Jay, began to take shape. Little did they know, they'd become much more than just friends who played games together.
Nahmir started uploading songs to YouTube in 2015, but wasn't exactly an overnight success. The year 2017 would end up being his time to shine, as that's when he dropped "Rubbin Off the Paint," his signature song which became a top 50 Billboard hit, went gold and made him so popular that he had to leave high school. A few months later, he dropped "Bounce Out With That" in January 2018, which is creeping towards 300 million plays between it's YouTube video and Spotify. All of this momentum got him a deal with Atlantic Records and soon enough, he became a 2018 XXL Freshman. All of this and he still has a couple more years to go until he turns 21.
Happy birthday, YBN Nahmir!
Here's the Ultimate Guide to Rappers With Acronyms in Their Name