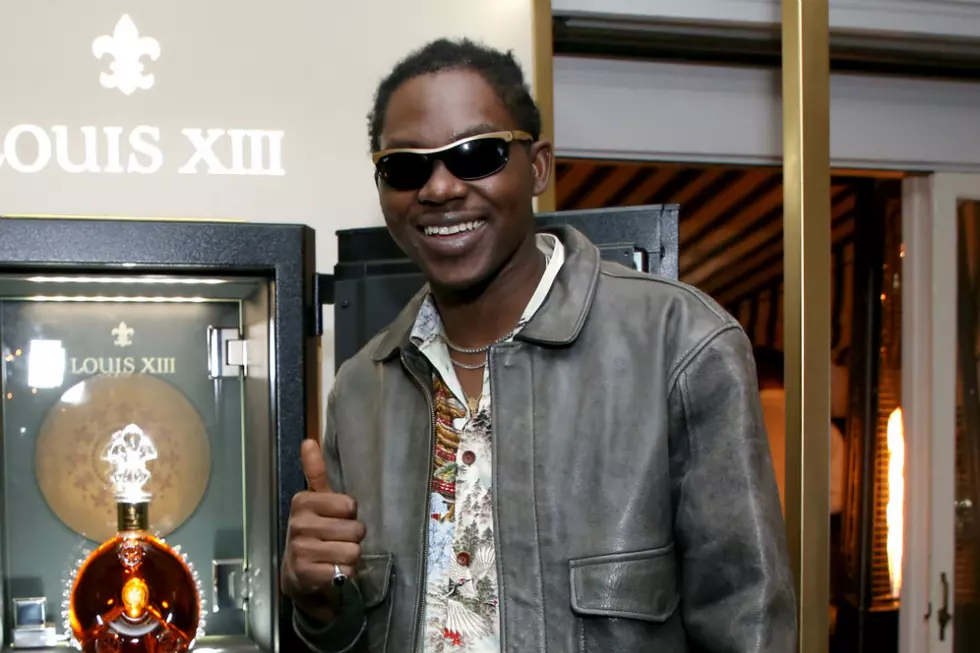 Happy Birthday, Theophilus London!
Phillip Faraone, Getty Images
Today, Feb. 23, is the birthday of ultra-experimental Brooklyn MC, Theophilus London, who turns 32.
Theophilus London has long been trying to make his own lane in hip-hop by being as out of the box as possible. Hailing from Brooklyn by way of Trinidad, London mixes electro, reggae and rap in a sound he calls post-punk. His unique sound has caught the ear of many music critics, one of the most prolific being Kanye West, who served as executive producer on London's last album, 2014's Vibes. London has also designed his own collection for streetwear brand, Stussy, named after the album.
In 2015, he appeared on Kanye West's "All Day," and released a song with Ariel Pink, titled "Revenge," in 2016. "Revenge" is a relatively short and upbeat track, which could be best described as an 1980's rock song. London sings on the track, further showing his diverse array of talents. "The race is on, baby, yeah," he says, on the first verse. "For just how long?/They attack, they defend, baby, woah/To reach the end."
Also in 2016, Theophilus ventured into the tech world by teaming up with social media app, Clapit, to find new musical talent. Participants can upload their videos to the Clapit app for the chance to not only meet, but also get mentored by, London himself.
In July of 2018, the Brooklyn MC dropped his latest mixtape, Nights B3 Bebey, and most recently put out the track, "Whiplash," alongside his frequent collaborator, Tame Impala.
See 65 Hip-Hop Albums Turning 20 in 2019