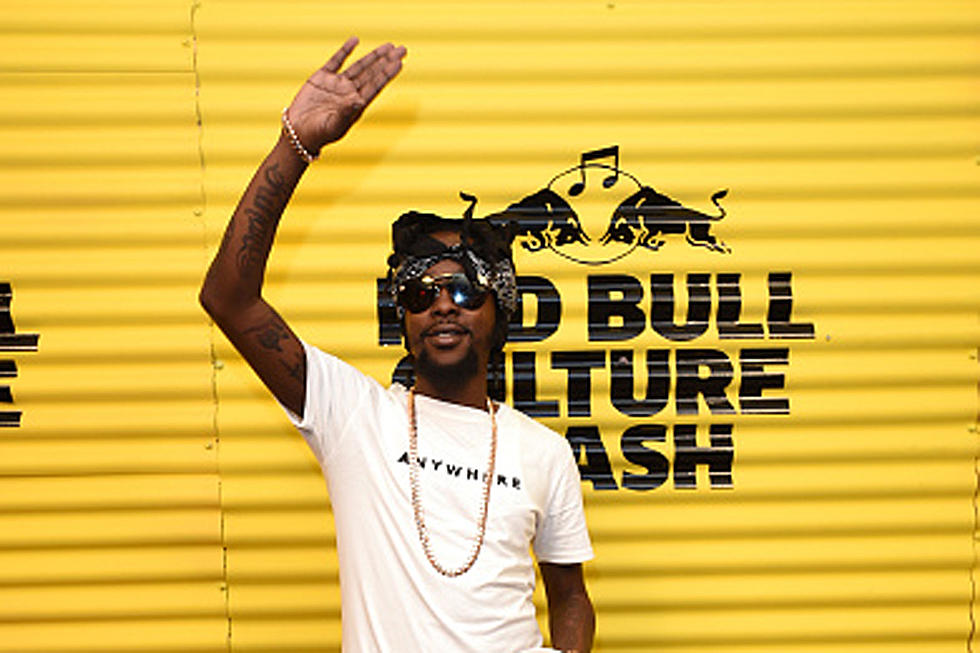 Tabatha Fireman, Getty Images
Today, July 19, is the birthday of Jamaican dancehall star and hip-hop collaborator Popcaan. Though he's been a rising star in the reggae and dancehall scene for years, Popcaan has had more of an impact in the hip-hop world this year than ever before.
Born Andrae Hugh Sutherland, the Mixpak Records signee is partially responsible for the dancehall-infused hip-hop craze that has taken over rap this summer. But his influence started way before this year. His hip-hop credits include Pusha T's "Blocka" a sample on Kanye West's "Guilt Trip", Snoop Lion's "Lighter's Up," and a sample on Drake's "Know Yourself" (sampled). A constant collaborator of Drake, the Unruly Boss was sampled and featured on Drizzy's latest album Views.
Of course, the Jamaican artist is a star in his own right as well. As an apprentice of another Jamaican artist Vybz Cartel, Popcaan's songs like "Clarks," "Gal Wine" and "Only Man She Want" have climbed the charts are crossed oceans to make him a worldwide name.
When XXL caught up with Popcaan last, he was just beginning his work with rap stars like Drake and compared dancehall and rap.
"Hip-hop and dancehall are basically the same thing. It's very good to see a rapper and a dancehall artist do a collaboration. They do it often but I would like to see it more often. It's just straight love and more positivity.
The topic of the songs, like the things that rappers are saying, people on the streets of Jamaica can relate to them. It's the same thing with dancehall. If I say something, American or Spanish or English people can really feel and love that. We in dancehall music have a hardcore flow and some rappers are more lyrical, and some are more [melodic]. So it's basically the same thing."
5 Reggae Artists Making Waves in Hip-Hop Right Now