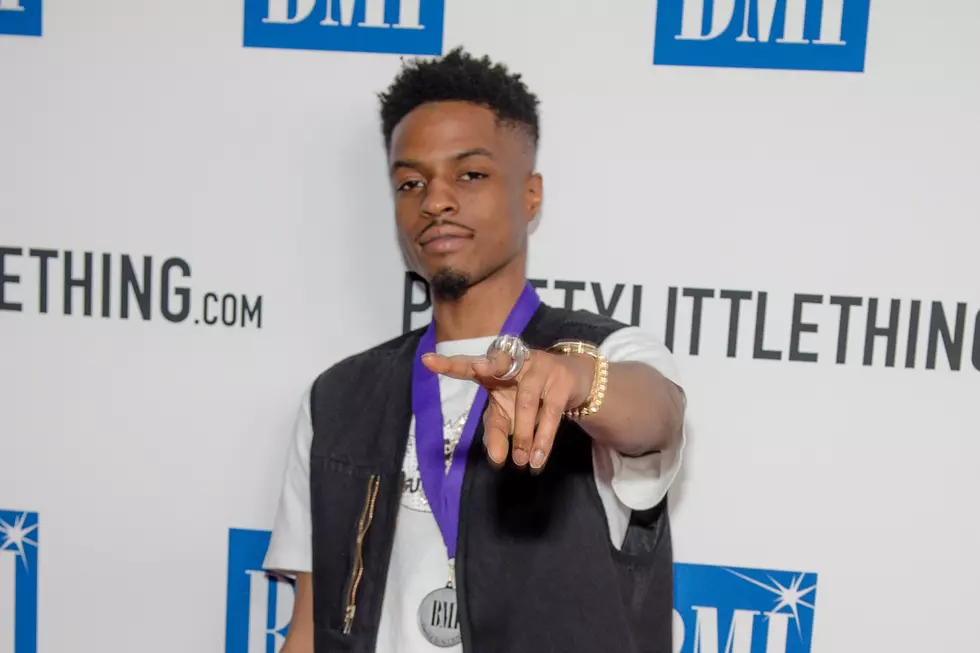 Happy Birthday, Pi'erre Bourne!
Marcus Ingram, Getty Images
Today, Sept. 19, is the birthday of producer-rapper Pi'erre Bourne, who now turns 25.
The South Carolina-bred hitmaker interned at Hustle Gang for about one week before he got a job engineering at M.A.D. Studios in Atlanta. It was there he connected with local rapper Young Nudy. From that point on, he ended up producing the majority of the rapper's Slimeball mixtape series. At this point, the producer's name began buzzing in the city and he eventually got himself some studio time with other up-and-coming-artists.
In his biggest professional moment to that point, Bourne crafted Playboi Carti's omnipresent summer banger, "Magnolia," in March of 2017. From there, Bourne prepped several beats for Carti's eponymous debut mixtape released a month later. For the project, Bourne also produced "Wokeuplikethis*," Carti's Lil Uzi Vert-assisted track that eventually earned a platinum plaque.
Bourne has since gone on to produce 6ix9ine's "Gummo"—unintentionally—as well as songs on Carti's debut LP, Die Lit. He's also produced for the likes of Drake and Lil Yachty.
On the rapping end of things, Bourne also made his presence known. Most recently, he's dropped off "Marie Curie," a song that has earned nearly half a million plays since being posted on YouTube this past August.
See Behind-the-Scenes Photos of Playboi Carti at 2017 XXL Freshman Shoot