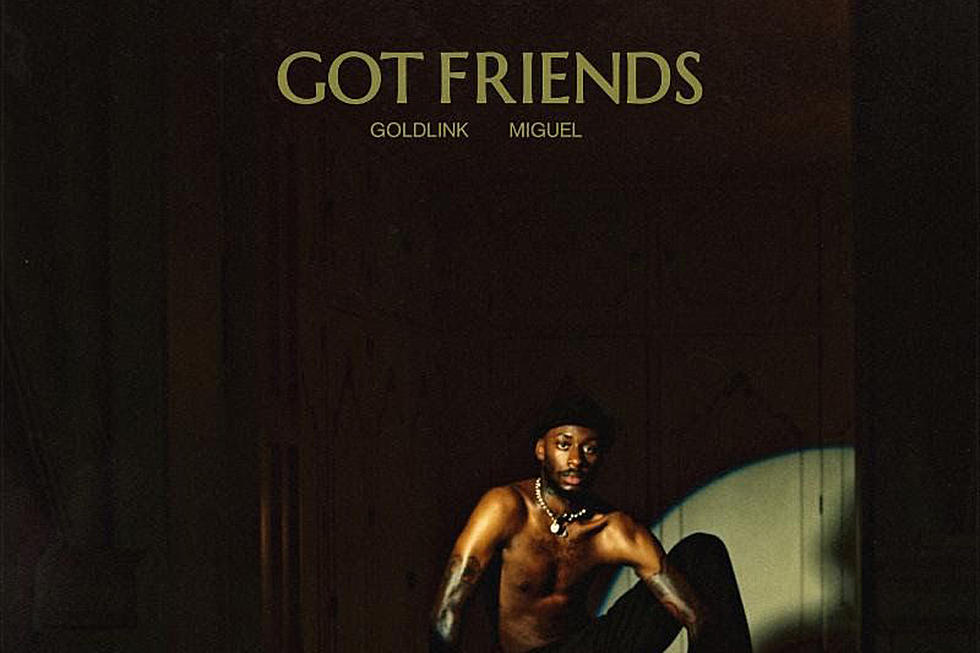 GoldLink and Miguel Serenade the Ladies on New Song "Got Friends"
RCA Records
The "Get It Right (Remix)" rhymer shared "Got Friends," his latest single with R&B sensation Miguel today (June 13). The Stereotypes' are responsible for the sultry production as Miguel covers the chorus, singing "She said all of my bitches got friends (yeah), and they bad, they bad, so we're good/It's enough for the clique."
GoldLink jumps right into a narrative about a woman he's ready to risk it all for. "Bad as fuck, ass fatter than a hammer truck/Ass could probably keep my hammer tucked/The type to slide 'em down and then her panties stuck/God, run 'em up, I wanna kick it witcha, get a house and a picket witcha/Pop up on you at your workplace, not your birthday, just to let them niggas know I'm buildin witcha," he spits.
Since his 2018 Grammy nomination, GoldLink has been working with some of the world's biggest artists. Last week the 2015 XXL Freshman was featured on popstar Christina Aguilera's melodic single "Like I Do," which will appear on her forthcoming LP Liberation, out Friday (June 15).
When XXL spoke to the "Crew" star for the Spring 2018 issue, GoldLink name-dropped the hip-hop artists he believes has put the state of music in a "good place," like himself. "Artists like Kendrick Lamar, Wale, J. Cole, Big Sean, it's almost like watching those dudes become Jay-Z and Nas," he explains. "It's like watching the artists that we grew up with taking victory laps because their legacy is solidified."
Listen to "Got Friends" below.
Here Are the Best Projects Released From 104 Past and Present XXL Freshmen