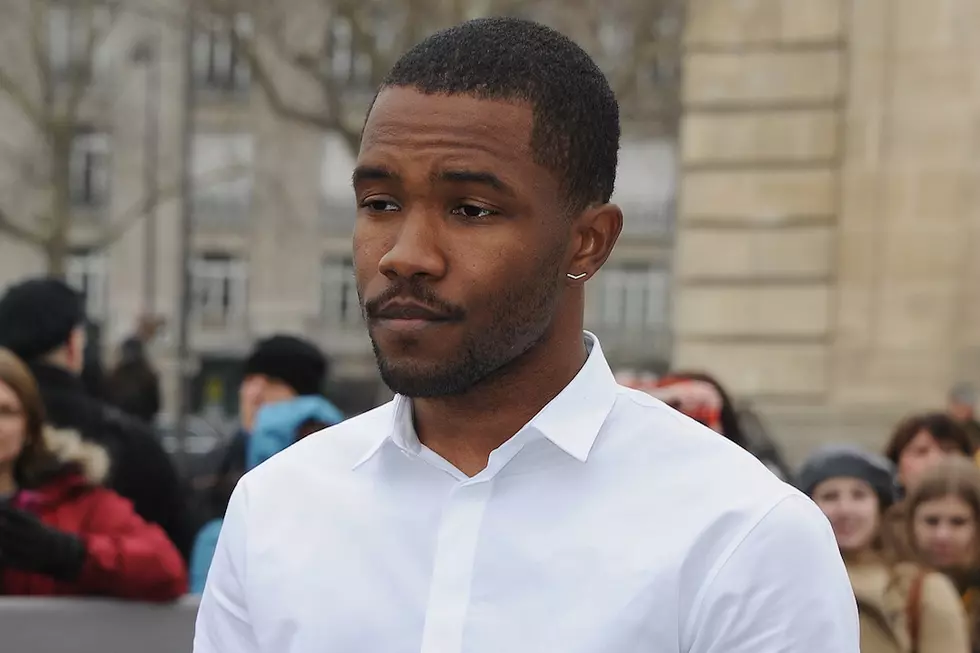 Frank Ocean Cancels Two Upcoming Festival Performances
Pascal Le Segretain, Getty Images
Frank Ocean will not be performing at Hangout and Sasquatch! festivals. The singer has cancelled his headlining gigs at both events due to "production delays." The Hangout Festival is scheduled to take place on May 19 in Gulf Shores, Ala. Sasquatch! is set for May 26 in George, Wash.
"Due to production delays beyond his control, Frank Ocean will be unable to perform," Hangout Festival representatives said in a statement. "He passes on his apologies and hopes to return to Alabama soon."
Hangout replaced Ocean with French band Phoenix. Sasquatch! upped the ante by replacing the "Slide on Me" singer with LCD Soundsystem.
"Sasquatch! We're not here to repeal & replace Frank Ocean; I'd like to have seen him too... we just got asked to help out, so let's dance!" LCD Soundsystem's Al Doyle wrote on Twitter. "Srsly Frank Ocean's show at Brixton towards the end of his Channel Orange tour was incredible. Whole room singing and worshipping. No artist likes to cancel, & I know it's a total fucken bummer when you don't get to see your main hero, but we'll play extra hard for you."
Representatives for the WayHome, Northside, Flow and Way Out West festivals told Pitchfork that Ocean is still scheduled to perform at their events as originally planned. The statuses of the "Lens" artist's gigs at the Panorama Festival, Primavera Sound, and FYF festivals are currently unknown.
Here Are the 2017 Hip-Hop Music Festivals You Need to See