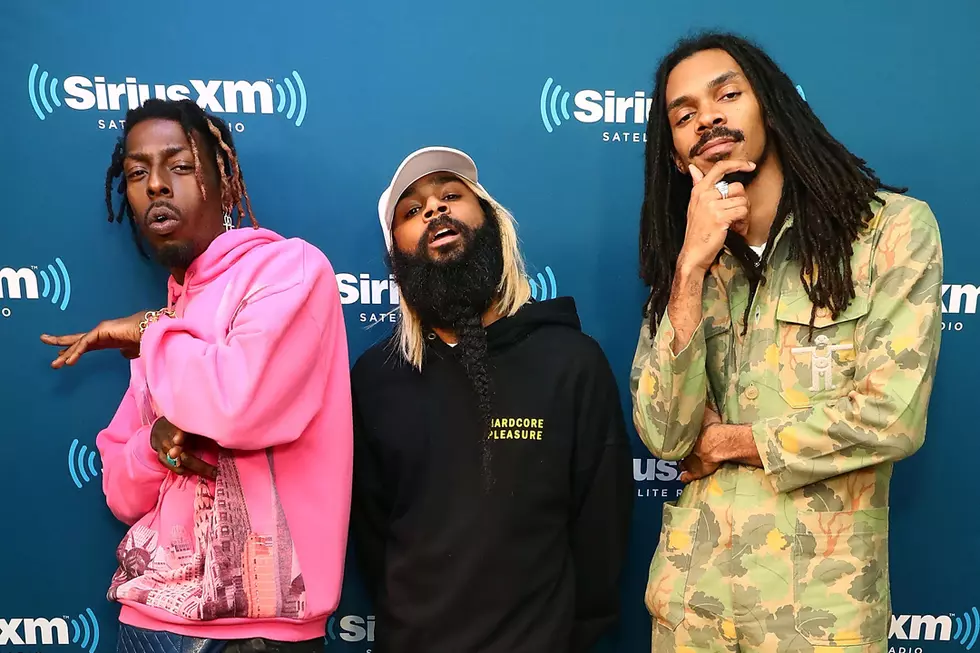 Flatbush Zombies Are Heading to Europe for See You in Hell Tour
Astrid Stawiarz, Getty Images
The Brooklyn-bred rappers announced an extensive list of European tour dates—18 to be exact—earlier this month, which includes venues in France, Germany, Poland and Austria, to name a few. The group is set to be Euro-tripping for the entire month of October as they kick things off in Oslo, Norway and wrap things up in London.
The trifecta of Meechie Darko, Erick Arc Elliot and Zombie Juice have been riding the high of their second studio album, Vacation in Hell, and rightfully so. Their latest offering has received mass critical acclaim across the board for its streamlined, crisp sound. Not to mention, they've also gifted fans with hilarious visuals to complement the album's debut.
Since the release of Vacation in Hell last month, the group has been busy at work bringing the energy to stages across the country. Kicking off the North American leg of their tour during Coachella, the Zombies have tapped Pro Era's Kirk Knight and Nyck Caution for the extended trek, which culminates in California on June 16.
For their most recent tour stop in Michigan, Meechie Darko challenged fans to bring cases of bottled water to Detroit staple the Royal Oak Theater, in exchange for signed posters. The trio joins a long list of rappers who have come to the repeated aid of the Flint community after it was revealed, two years ago, that the city's water was tainted with lead.
Take a look at the Flatbush Zombies euro tour dates below. —Kai Miller
Flatbush Zombies European Tour Dates
Oct. 4—Oslo, Norway
Oct. 6—Copenhagen, Denmark
Oct. 8—Berlin, Germany
Oct. 9—Warsaw, Poland
Oct. 11—Prague, Czech Republic
Oct. 12—Vienna, Austria
Oct. 13—Zurich, Switzerland
Oct. 14—Cologne, Germany
Oct. 17—Marseille, France
Oct. 18—Nimes, France
Oct. 20—Lyon, France
Oct. 21—Paris, France
Oct. 22—Munich, Germany
Oct. 24—Amsterdam, Netherlands
Oct. 25—Antwerp, Belgium
Oct. 27—Bristol, U.K.
Oct. 28—Manchester, U.K.
Oct. 29—London, U.K.
Check Out the 2018 Hip-Hop Music Festivals You Need to See