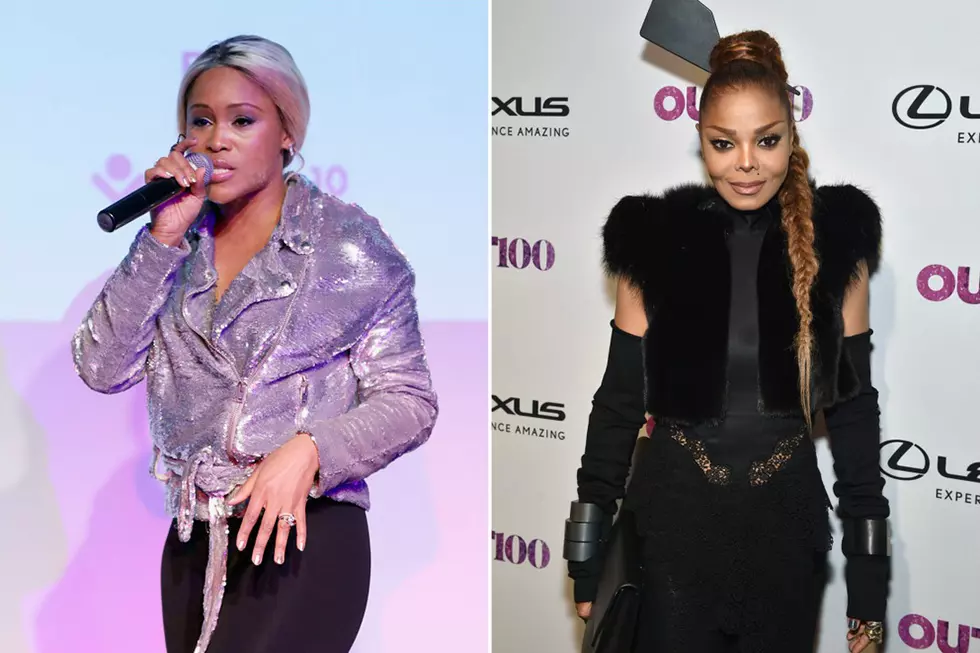 Eve Recalls How Janet Jackson Saved Her After Her Drink Was Spiked at a Party
Cindy Ord / Bryan Bedder, Getty Images (2)
During a recent episode of The Talk, the women of the show discussed the dangers of leaving your drink unattended. The segment prompted co-host Eve to recall a time when she unknowingly drank a spiked drink and revealed how Janet Jackson came to her rescue.
According to Eve, years ago during an awards show after party, which was attended by people she knew, she started feeling "crazy" following a drink she had. "I knew immediately something was different," the rapper said. "It was weird because I was there, but I wasn't there."
Knowing something was wrong, Eve was taken to a room by her friends where she started hysterically crying. It was there that Jackson came to Eve's side to soothe her. "I hear this really soft voice, that's like, 'It's OK, it's OK. I'll take care of it,'" Eve recalls. "And I'm like snot crying y'all. And I turned around and it's Janet Jackson. And she's like, 'I got this. Don't worry. Relax, calm down." According to the rapper, Jackson told her to calm down and assured her that she would take care of her.
"She's a nice person, she's an amazing rapper, and as a lyricist I respect her… but as a woman, from my point of view, personally, I would not be able to do that," Eve said. "I think in this climate, it's not good."
Check out Eve discussing her run-in with Janet Jackson below.
Check Out the 2018 Hip-Hop Music Festivals You Need to See