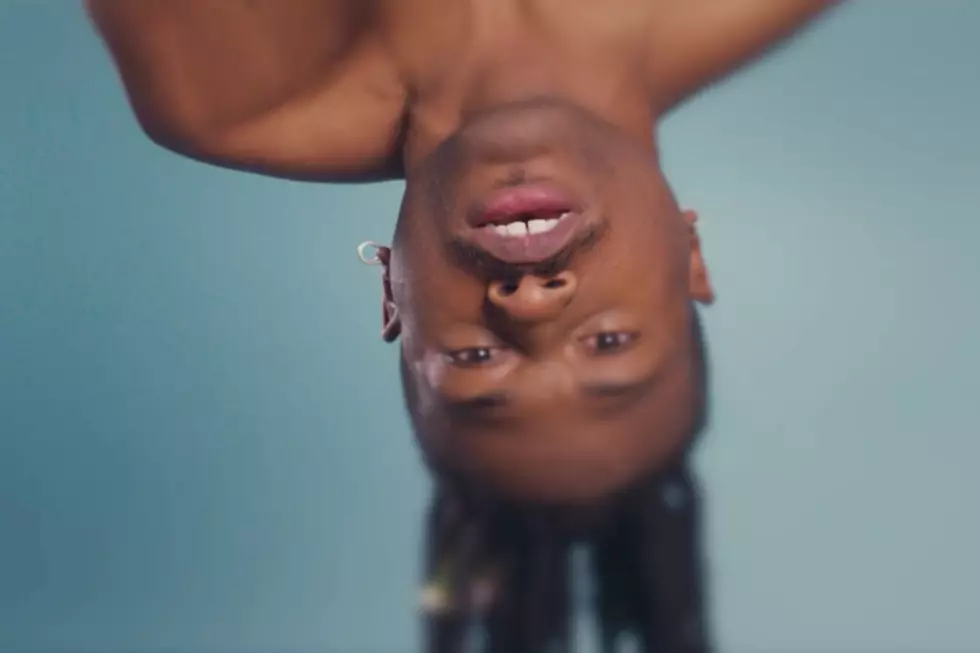 Duckwrth Explores Gender in "Boy" Video
DuckwrthVEVO via YouTube
The John Mark-directed video, released on May 3, opens with Duckwrth singing whilst hanging upside-down, with flowers woven into his dangling dreadlocks, comparing a budding romance to spring-time gardening. The first minute depicts the artist and Towley in intimate embrace, playing in a bedroom. "Let's meet between the gender," Duck croons, "now wouldn't that be awesome?"
After the romantic prologue, the video transforms into an action scene. In a gracefully choreographed sequence that merges dance and violence, Towley fist-fights a succession of villains on her path to rescue Duckwrth, who turns out to be captured and hung from his ankles. It's a sly flip of the age-old tale of a damsel in distress.
"Boy" is the third song from an Xtra Uugly Mixtape to receive visual treatment. Duckwrth has also released videos for "Tamogotchi" and the project's lead single "Michuul." He toured internationally last year, after which he spoke to XXL about the importance of expanding his horizons beyond his hometown of South Los Angeles.
"For me to actually be able to go overseas is big because a lot of people from my neighborhood, they don't even get to leave my fuckin' neighborhood," Duckwrth said. "I need that experience, 'cause I need to be able to take that back, and tell the people that are in my neighborhood that it's possible, I did it."
Watch Duckwrth's video for "Boy" below.
See Photos of Rappers' Fashion Choices in 1997